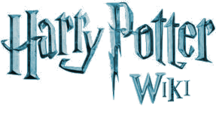 Wotcher!
Hello, Ztyran, and welcome to the Harry Potter Wiki (HPW). Thank you for your contributions. I hope you enjoy it here and decide to stay.
Before editing, be sure to read the wiki's policies. Please sign your name on Talk and vote pages using four tildes (~~~~) to automatically produce your name and the current date. Be sure to verify your e-mail address in your preferences. Before attempting any major article rewrites please read the layout guide. If you have any questions, check out the policy and help pages (see here for editing help), add a question to the Community portal, view the forum or ask me on my talk page. Again, welcome!
—-- Freakatone Talk 23:55, 29 August 2008 (UTC)
Hi!
Hello and welcome to Harry Potter wiki. Hey would you like to join the Harry Potter Wiki:House points at the Participants list. If you do join, here are some ways you can quickly earn points for your house are:
If you wish to learn how to make your own sig and other cool stuff got to My Muggle Studies Class. Also do you mind if you can vote for me or another user to become a administor at Harry Potter Wiki:Requests for permissions. I really hope you enjoy it here and decide to stay.
Cheers! -- Hellabore

(Deathly Hallows)
Fudge
The book never states that the Millenium Bridge was not destroyed, so that makes it canon, since it was in the movie. --Hcoknhoj 02:41, February 3, 2010 (UTC)
Ah but unlike the Playstation the construction of the bridge didn't begin until after the events of the Deathly Hallows. --Ztyran
Your recent blog post
Thank you for your interest in blogging at the Harry Potter Wiki. However, the Harry Potter Wiki has a blog policy that restricts blog topics regarding either new Harry Potter material or discussing site policies / improving site content. Blogs that do not adhere to these topics may be deleted on sight without advance notice. Your blog may be more welcome at another Harry Potter fan website.
A copy of your blog is included below as a comment that be viewed if you open this message to edit. ProfessorTofty (talk) 01:15, April 24, 2013 (UTC)