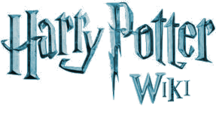 Wotcher!
Hello, Yasmine2, and welcome to the Harry Potter Wiki (HPW). Thank you for your contributions. I hope you enjoy it here and decide to stay.
Before editing, be sure to read the wiki's policies. Please sign your name on Talk and vote pages using four tildes (~~~~) to automatically produce your name and the current date. Be sure to verify your e-mail address in your preferences. Before attempting any major article rewrites please read the layout guide. If you have any questions, check out the policy and help pages (see here for editing help), add a question to the Community portal, view the forum or ask me on my talk page. Again, welcome!
—-- Cubs Fan2007 (Talk) 08:31, 18 August 2008 (UTC)
Fanon
Fanon warning
: Please stop. If you continue to add
Fanon
to pages, you will be blocked from editing the Harry Potter Wiki. Your contributions may be more welcome at the
Harry Potter Fanon Wiki
.
-- Freakatone Talk 12:53, 21 August 2008 (UTC)
Adding non-canon middle names (such as Elizabeth for Luna Lovegood) is adding fanon; please do not add any more. Also, you should check out the layout guide to get a better idea of where to add information on physical appearance or what kind of information is put in a relationships section. Thanks. Oread 00:55, 12 January 2009 (UTC)
Quotes
Hi Yasmine2. You found some great quotes for Sirius Black. However, if you consult the layout guide, you'll see that we don't have separate sections for quotes within articles. Instead, quotes are formatted in a particular way and placed within the main body of the article within the appropriate place. Feel free to ask me on my talk page if you have any questions. Oread 03:34, 14 January 2009 (UTC)
Hogwarts crest
Please dont input Hogwarts' crest above on Primary Photo in Luna Lovegood's article, as you see on other profile, there's no Hogwarts crest above their Primary Photo. Reason: It's look very annoying. —The preceding unsigned comment was added by You-Know-Who (talk • contribs).
Link sections
Please do not add link sections to articles; they are unneeded, as the pages you link to are already linked to in the main article text. Thank you. - Cavalier One

(Wizarding Wireless Network) 08:44, 15 January 2009 (UTC)
help
Hi I'm Wolf I need help with my page. How did you get your page to be set up just like a description of a character? With your physical appearance and picture and everything...how do you do that?

--WolfLovesSeamus 03:18, 1 March 2009 (UTC)
Order of Merlin
Thanks
Thank you for the badge! :) Oread (talk) 12:02, 5 March 2009 (UTC)
heyyyyy
hey i love cedric rite back
mrs.cedricdiggory 21:33, 5 March 2009 (UTC)
Quidditch Through the Ages revert
Yasmine2, I have reverted your edits to Quidditch Through the Ages for a simple reason; I believe that you took the text for the chapter summaries from this site. While they are under the GNU free operating license like ourselves, meaning that it is permissible to copy text to other sources as long as you give credit and link to the original source, please understand that their style of writing is different to ours. If you do copy text across, please make sure that it is rewritten to conform with our Layout guide, and the style of writing is encyclopaedic, and not conversational. - Cavalier One

(Wizarding Wireless Network) 10:23, 6 March 2009 (UTC)
hi and thank you
Hi Yasmine how you doing? I just wanted to thank you about the badge. And keep choosing good articles to be featured!!! 96ken 19:09, 10 March 2009 (UTC)
Signature?
Hi Yasmine! I'm not sure if you are aware, but there are a few links to the page "Yasmine2", so it has become part of the wanted section. I had a look and think you have set your signature to link to Yasmine2 rather than User: Yasmine2. Could you please check if I'm right or not? Thanks! Margiechocoholic 06:18, 1 April 2009 (UTC)
My pages
Please don't edit my sub-pages without my permission, thanks. Jayce Carver

Talk 17:32, 16 April 2009 (UTC)
House Points Game
Hi, Yasmine2. I've noticed that you consider yourself a Ravenclaw user and I was wondering if you would be interested in participating in the new House Points Game. Ravenclaw users would be "competing" against users from other houses, receiving points for good editing work. If you have any questions, feel free to ask, and if you are interested, you can add your name to the list of participants under Ravenclaw. Cheers. Oread (talk) 13:19, 19 April 2009 (UTC)
House Points Game, new term
Regrettably, your name has been removed from the current list of participants in the House Points Game due to a prolonged period of inactivity. The next round of the game starts September 15th, and you are invited to reapply your name to the Participants list. Thank you. - Nick O'Demus 17:01, September 12, 2009 (UTC)