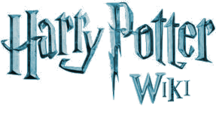 Wotcher!
Hello, X247, and welcome to the Harry Potter Wiki (HPW). Thank you for your edit to the Cho Chang's mother page. I hope you enjoy it here and decide to stay.
Before editing, be sure to read the wiki's policies. Please sign your name on Talk and vote pages using four tildes (~~~~) to automatically produce your name and the current date. Be sure to verify your e-mail address in your preferences. Before attempting any major article rewrites please read the layout guide. If you have any questions, check out the policy and help pages (see here for editing help), add a question to the Community portal, view the forum or ask me on my talk page. Again, welcome!
-- Cavalier One (Talk) 17:46, September 30, 2009
Your edits
I have blocked you for 24 hours due to your edit warring on several articles, as well as the incivil tone you've used in some edit summaries, such as this one. Several editors have pointed out valid issues regarding some of the edits you've made on the Lucius Malfoy and Pure-blood supremacy articles. Instead of repeatedly reverting them, it would be more constructive to visit the talk page, and calmly explain why you think your version of the article is preferable. ★ Starstuff (Owl me!) 10:28, October 10, 2009 (UTC)
Lucius Malfoy
"You're being deliberately unhelpfull, I expected better. Lucius Malfoy always speaks most highly of you"
How does that imply that Lucius worked for Ministry? Even if he did, it's still not his most recent afilliation, and so won't be used as his infobox. Please voice your opinions on the talk page, not the article history. If you continue you change Lucius's info box without discussion you may be banned. Thank you. Jayden Matthews 15:58, October 13, 2009 (UTC)
i disagree. You do realize that the Death Eaters were not his most recent affiliation wasn't the Death Eaters because he defected. I have the right to voice my views and therefore I shall put it as his infobox. Goodbye!
You have the right to voice your views on the talk page. You do not have the right to continualy change the infobox when there is a discussion in place, and when you have been told repeatedly to stop. Your right, Death Eater is not his most recent affiliation. His infobox will likely be changed to either Wizard or Dark Wizard. Jayden Matthews 16:10, October 13, 2009 (UTC)
Fair enough! But we should leave it unless you want to do a Azkaban convicts page! But for the time being, it is logical to put him as MoM. He saw right through Voldy's schemes and he supproted Fudge. Umbridge knew about Voldy all along asnd was more loyal to him than Lucius was! Plus there is a lot of proof he worked for the Ministry. Umbridge implied it and plus he was a counsellor of Cornelius Fudge. It is like saying Mandy is not in the Muggle government because he is not an MP!
OK, I shall join the discussion, but WHY wizard or dark wizard. He was a Ministry official. if you put him down like that, then you might as well put Umbridge as a dark wizard, put Harry, Ron and Hermoine as a member of the Order.
Thank you. There is no source for him being employed by the Ministry, and even if he were, he would have been sacked when he was imprisoned in Azkaban. Your right Umbridge should not have an MoM infobox. Jayden Matthews 16:20, October 13, 2009 (UTC)
Warning
Your change to the page Lucius Malfoy was determined to be unhelpful and has been reverted or removed. Please use the sandbox for any tests you want to do. Take a look at the welcome page if you would like to learn more about contributing to our encyclopedia. Thanks. --  Seth Cooper  owl post! 13:05, October 25, 2009 (UTC)
Look, Lucius woked at the Ministry c.1992 to 1996. After his imprisionment, he was no longer affliated with the Ministry. He became affiliated with the Death Eaters (once more) until he defected in May 2, 1998, during the Battle of Hogwarts. After his defection, there's no evidence to suggest he returned to his former work at the Ministry (which, by the way, was not ever stated to be "Advisor to the Ministry"). As the Malfoys have been deemed dark wizards by Dobby and Lucius is known to collect Dark artifacts, the DW infobox suits him best. Please refrain to change the infobox to MoM individual again, or else, I'll have no choice but to block you from editing for a period of time. --  Seth Cooper  owl post! 13:20, October 25, 2009 (UTC)
Blocked
You have been blocked for one month for violating consensus and changing the infobox on the Lucius Malfoy article despite my warning that such editing without consensus will result in a block. - Cavalier One

(Wizarding Wireless Network) 13:27, October 25, 2009 (UTC)
Warning
I do not want to see comments like the one you made here in your edit summary again. Swearing in edit summaries is not allowed, and I would remind you to keep a civil tone when dealing with other editors. If you persist, I will have no compunctions about blocking you. - Cavalier One

(Wizarding Wireless Network) 13:22, November 8, 2009 (UTC)
User page warning
Your userpage is in violation of the user policy, as it is not safe for a "family audience". Please remove the mature content, or your userpage risks being protected so that you cannot edit it. Thank you. --  Seth Cooper  owl post! 17:36, December 6, 2009 (UTC)

Seth means the swearing and references to sex. Remove them, or I will remove them and lock the page. - Cavalier One(Wizarding Wireless Network) 14:00, December 7, 2009 (UTC)

I reiterate my warning. Remove it, or I will. If there are other instances of this type of behaviour, then direct me to them. Policies will not be reviewed just because of you. You have twenty four hours to remove the references. This is your final warning. - Cavalier One(Wizarding Wireless Network) 13:55, December 22, 2009 (UTC)

As I said, give me links to other offending pages and they will be reviewed and dealt with. But my warning to you still stands. - Cavalier One(Wizarding Wireless Network) 14:13, December 22, 2009 (UTC)