Hello Vostok. I've uploaded a tempoary logo at File:Wiki.png but feel free to overwrite it with something better. This wiki is currently linked from every Wikicities as part of the Wikicities news box scheme so hopefully you might find some new users here this week. Angela (talk) 02:05, 16 Jul 2005 (UTC)
Hi! It's a pity you can't attend, but if you'd like, we'll tell you the results. If we're going to have another meeting, I'll tell you. Cheers - The Chosen One (Choose me!) 11:05, 30 Jul 2005 (UTC)
I don't know what to make of this user — s/he redirected the Main Page to wikipedia:Harry Potter, changed the address of J.K. Rowling's site on her article, calling it "rv vandalism". Not sure if this is a vandal, misguided contributor, clueless newbie, or what, but maybe we should keep an eye on him/her? Hermione1980 19:28, 14 Aug 2005 (UTC)
FYI, after looking at all their edits, I'd think they're a mix of all three. Note that the link was to a site of unending pop-ups.--Dragonclaws 21:23, 14 Aug 2005 (UTC)
I've come to the opinion that they are a more sophisticated vandal. They made some innocent but extremely minor edits, but the unending pop-up link is enough to brand them a vandal. However, I won't block them just yet... if we hear from them again we'll see their intentions. - Vostok 00:01, 17 Aug 2005 (UTC)
Please get crackin' on this vandal. He/she is doing a lot of damage. I will check back tomorrow to see the rebuilding/reverting process. --Lord Voldemort (Dark Mark) 21:21, 17 Aug 2005 (UTC)
I agree, I have found numerous pages that cover an important topic but have one joking word. Please look into it!
Padme829 03:47, 15 Nov 2005 (UTC)Padme829
Deletion
I probably should have just mentioned the thing about deletion vs speedy deletion to you in private, so sorry if it seemed like I was trying to take over. :) I do think that everything on the votes for deletion page qualifies as speedy delete with the exception of "Events after 1997," which I added a comment about. --Schrei 23:30, 7 Sep 2005 (UTC)
Repeat vandal
Ok, repeat vandal here: 24.6.38.33. Please block for a week, a month, a year, whatever, just get rid of him/her. Hermione1980 22:05, 2 Oct 2005 (UTC)
Block this person now!
Cross-wiki vandal who got permabanned from WP: User:Quebeck. On a vandalism spree right now. Hermione1980 00:41, 6 Oct 2005 (UTC)
Admin
Well, that was quite unexpected. I guess from now on I'll have to put a leash on myself to prevent anything fishy from going on. Hehe. More power, more responsibility. Hate it that way. But if you think I'm ready, then perhaps I should take on the job. The Chosen One (Choose me!) 08:36, 9 Oct 2005 (UTC)
Unexpected, yeah, that's the word. Now to abuse use my power wisely…::rubs hands together in fiendish glee:: Seriously, I appreciate the trust you've shown in me and will do my best to continue being a responsible contributor. Hermione1980 21:39, 9 Oct 2005 (UTC)
We don't need any more admins right now. - Vostok 21:55, 2 Jan 2006 (UTC)
Editing
Hey, I'm new. I was wondering about something. In some places, on the lists at things, I cannot add new stuff. Like on potions, i noticed there was alot missing, so i tried to add Aconite, but it wouldn't let me. How do I get around that, or did you set it up that way?
-Lemniwinks
E-Mail
As you haven't registered an e-mail with the site, please e-mail me: hidden. I'd like to discuss something with you (-: Peerless 03:01, 28 April 2006 (UTC)
Is this legal?
Would it be alright if I took some stuff from the Harry Potter Lexicon and incorporated it into our articles? They really need serious help, the main and supporting characters need page that are atleast three pages loong, at least; most of them are barely pushing two. Therequiembellishere 19:09, 20 November 2006 (UTC)
The logo
Hi Vostok! A Swedish Harry Potter wiki has recently been created on Wikia, and we are thinking of using your logo. I see it is GFDL, so there should be no objections to adapting it; "Harry Potter Wiki" is not proper Swedish, so we'll need to fiddle with it. I am not sure if the current version of your logo is the best material to start with; maybe it is easier to use the book pic and the same font as you have been using. Can the book image be found on Wikimedia Commons, or elsewhere? // habj 21:42, 21 July 2008 (UTC)
Website
Hello, I visit a lot of Wikia's all over and I have stopped by this one. By far this one is one of best. For information and canon. You have a great Admin team it looks like. What I want to talk to you about is the design of his website. I've visited a load of other including the Twilight Wikia. I think the design could be a lot better and bring more people to the wikia and over all look my polished. I hope you have eventful days to come. --Sir Sumba 00:21, 30 July 2009 (UTC)
hey it was totally a good idea to start harry potter wiki. --124.171.181.199 06:02, December 23, 2009 (UTC)
Hello
Hello Vostok, I'm GrouchMan. I wanted you say I think you are a total genius!! This Wiki was an awesome idea!! -- GrouchMan (Send an owl then scram!!) 20:17, January 12, 2010 (UTC)
Bureacrats
Dear Vostok
Can I be a Bureacrat.
From
Harryvlas123 18:04, January 28, 2012 (UTC)
Dear, Vostok
You sir, are a genius! You created this wiki, therefore you win...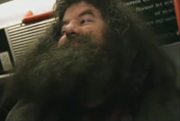 A HAGRID AWARD!!!!!!!!!!!!!!!!!!!!
THESLENDERMAN 18:08, March 13, 2012 (UTC)