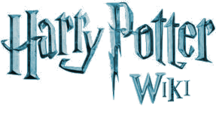 Wotcher!
Hello, Vitor Werle, and welcome to the Harry Potter Wiki (HPW). Thank you for your contributions. I hope you enjoy editing and decide to stay.
By the way, please be sure to sign your name on Talk and vote pages using four tildes (~~~~) to automatically produce your name and the current date. Be sure to verify your e-mail address in your preferences. Before attempting any major article rewrites please read the layout guide. If you have any questions, check out the policy and help pages (see here for editing help), add a question to the Community portal, view the forum or ask me on my talk page. Again, welcome!
—Cavalier One(Wizarding Wireless Network) 13:41, 20 December 2007 (UTC)
Edit to my talk page archive
Please do not edit my talk page archive. It is there for archival purposes only. Secondly, do not delete messages from other users on talk pages, as this could be considered as vandalism. If you wish to contact me, use my current talk page.
As for your request, give me a link to your Wiki and I will see about adding it to the main page. - Cavalier One(Wizarding Wireless Network) 13:41, 20 December 2007 (UTC)
Partnership
My apologies for not getting back to you. I discussed the matter with one of our Bureaucrats, DarkJedi613. Usually, linking between two wikis of different languages is easy by placing the revelant interwiki tag in the main page's coding. The problem stems from the fact that, while your site uses the wikia software, it is not hosted by Wikia itself, correct? Because of this, the standard interwiki links do not work. That's why no link to your site has been made.
I'm not sure what you mean by partnership or concession of work. We are a community wiki, open to be edited by anyone as long as they comply with our standing policies and layout guides. - Cavalier One(Wizarding Wireless Network) 21:59, 12 April 2008 (UTC)