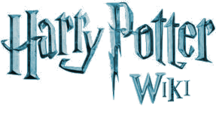 Wotcher!
Hello, Vesago, and welcome to the Harry Potter Wiki (HPW). Thank you for your edit to the Yule Ball page. I hope you enjoy it here and decide to stay.
Before editing, be sure to read the wiki's policies. Please sign your name on Talk and vote pages using four tildes (~~~~) to automatically produce your name and the current date. Be sure to verify your e-mail address in your preferences. Before attempting any major article rewrites please read the layout guide. If you have any questions, check out the policy and help pages (see here for editing help), add a question to the Community portal, view the forum or ask me on my talk page. Again, welcome!
-- Seth Cooper (Talk) 03:48, August 8, 2011
WHAT?!
Oh, geez. Another reason why I should DIE. I am banned from the chat here -.- How awesome. Larkie Fox dung! 00:16, September 8, 2011 (UTC)
Just answer this, why are you interested in little girls; if you really are an adult, take responsibility and talk to me.
You shouldn't have have sexual relations with any girls who are a whole lot younger than you, sure, you can be there friend, by all means, but not their ****-buddy! Why would you hurt a girl, men should have respect, and not do that! You could be a much better person than that! Please can we talk on chat, and end on a good note? :) -- ImperiexSeed, 9:21, September 7th 201l
I'm sorry about that, please let's chat.
I'm sorry about that, please let's chat. -- ImperiexSeed, 9:54 PM, September 7th 2011
Thank you. Larkie Fox dung! 18:32, September 8, 2011 (UTC)
Hey, Vesago, you're a therapist, right? Larkie Fox dung! 13:00, September 18, 2011 (UTC)
Therapist...THE RAPIST! Larkie Fox dung! 15:05, September 18, 2011 (UTC)
Well, it's not supposed to be funny. It's true. You are a rapist. Now I see why you say you're a therapist. Not very clever. Lar'kieLarkie! 22:00, September 18, 2011 (UTC)
Chat
Aye,aye, i'm not leaving yet, i'll tell you when i leave. K? go back on chat.  Speedysnitch   Talk  23:15, September 21, 2011 (UTC)
go back on chat, my computer got a bug.  Speedysnitch   Talk  17:37, September 24, 2011 (UTC)
Why can't you chat?  Speedysnitch   Talk  22:07, October 17, 2011 (UTC)
no, its fine, everyone has been having glitches on chat  Speedysnitch   Talk  22:24, October 17, 2011 (UTC)