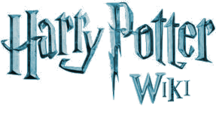 Wotcher!
Hello, Twister115, and welcome to the Harry Potter Wiki (HPW). Thank you for your contributions. I hope you enjoy it here and decide to stay.
Before editing, be sure to read the wiki's policies. Please sign your name on Talk and vote pages using four tildes (~~~~) to automatically produce your name and the current date. Be sure to verify your e-mail address in your preferences. Before attempting any major article rewrites please read the layout guide. If you have any questions, check out the policy and help pages (see here for editing help), add a question to the Community portal, view the forum or ask me on my talk page. Again, welcome!
Infobox
I hope you don't mind that I fixed your infobox for you.--Matoro183 (Talk) 22:24, 15 November 2008 (UTC)
Right now 100% of your edits are on your user page. This violates the Editing policy, and you need to start editing articles rather than just your user page. If you don't, your user page will be locked so that you can't edit it.--

Matoro

183

(Talk)

23:24, 15 November 2008 (UTC)
Im sorry but I dont understand yet. I dont know how to talk to other people.I dont know if it's the computer I'm using but every time I try to go to that chat thing it wont let me. And The only reason why I was only editing my page was because I had trouble creating my page. So I had to keep switching from page to page just to see how to fix it. And I dont even know how to talk to an administrator like you. I went your page but I dont where to write a question or a comment. And how am I supposed to let you know when I edited something? Do I need to put on my page that thing that says ho many pages I edited because after you sent me the first warning I spent quite a while editing other pages but then I got the other warning. So please write back or something because I don't want my page to be locked completely. My e-mail adress is [twister115@yahoo.com], or you can just write something on my page.
If you want to talk to an admin or any other user, go to their talk page by either clicking on the 'talk' link (as displayed in Mataro's signature above) or by going to their user page and then clicking on the 'discussion' tab on the right. Then click 'edit this page' and put your comment at the bottom. Every article also has a talk page that can be accessed through the same tab. Feel free to ask me on my talk page if you have any more questions. Oread 21:54, 16 November 2008 (UTC)
Also, please do not create an article if you do not have any information to put into that article. Thanks. Oread 22:05, 16 November 2008 (UTC)
Great. But, in the future, you should only create the article if you have the info for it ready. By the way, please add comments at the bottom of a talk page, and remember to sign. Oread 22:15, 16 November 2008 (UTC)
You can sign your name and date stamp using four tildes (~~~~). Oread 22:18, 16 November 2008 (UTC)
Reply
To upload images, you click the 'Upload image' link on the left-hand panel. That page is pretty straightforward. It also tells you how to display an image in a page, including how you can align, resize, and caption images.
There is no 'adding friends' or similar function on this wiki. There is a lot of communication between users, though, generally on each other's talk pages, article talk pages, or on the forums. Conversations have to stay on-topic, though. You might want to check out the IRC.
Hope this helps! Oread 00:35, 17 November 2008 (UTC)
Help
Hi Twister115! I have heard that you have been having trouble lately with your editing. If you wish to know anything like making sigs and stuff, you can report them to me as I am happy to help a new user. -- Madam Hooch
(Which Broomstick)
I of course, like you, had trouble with this wiki and I generally used to make alot of mistakes but I got help from anthor user and I turned out to be a prefect! So please If you have anything you want to ask, I will answer. -- Madam Hooch
(Which Broomstick)
Would you like to make your own sig? -- Madam Hooch
(Which Broomstick)
Hey would you like to join the Fred Weasley project? -- Madam Hooch
(Which Broomstick)
A project I have just made to make Fred Weasley the best article possible. -- Madam Hooch
(Which Broomstick)
We will be discussing changes on the article, expanding it and adding as many quotes and images as possible. -- Madam Hooch
(Which Broomstick) 05:51, 4 May 2009 (UTC)
Yeah, I can teach you how to make your own signature if you want to. -- Madam Hooch
(Which Broomstick)
House Game
I've noticed that you consider yourself a Gryffindor user and I was wondering if you would be interested in participating in the new House Points Game. Gryffindor users would be "competing" against users from other houses, receiving points for good editing work. If you have any questions, feel free to ask, and if you are interested, you can add your name to the list of participants under Gryffindor. Cheers. -- Madam Hooch
(Which Broomstick)
House Points Game, new term
Regrettably, your name has been removed from the current list of participants in the House Points Game due to a prolonged period of inactivity. The next round of the game starts September 15th, and you are invited to reapply your name to the Participants list. Thank you. - Nick O'Demus 17:24, 30 August 2009 (UTC)