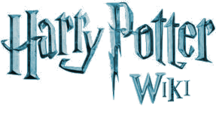 Wotcher!
Hello, The pure blooded prince08, and welcome to the Harry Potter Wiki (HPW). Thank you for your contributions. I hope you enjoy it here and decide to stay.
Before editing, be sure to read the wiki's policies. Please sign your name on Talk and vote pages using four tildes (~~~~) to automatically produce your name and the current date. Be sure to verify your e-mail address in your preferences. Before attempting any major article rewrites please read the layout guide. If you have any questions, check out the policy and help pages (see here for editing help), add a question to the Community portal, view the forum or ask me on my talk page. Again, welcome!
Userpage
Hi. Just to let you know, your userpage is not a featured article. Thanks. -- Freakatone Talk 00:37, 18 October 2008 (UTC)
Very nice cheap imitation of Bellatrix Lestrange's profile. I love how it makes no sense. Sadoangel 11:02, 23 October 2008 (UTC)Sadoangel
Please stop adding an FA tag to your userpage. As Freakatone already said above, it is not a featured article, therefore it should not be tagged as such. Thank you. Oread 16:30, 23 October 2008 (UTC)

whoops! I am terribly sorry. you see, i am going to start my OWN wiki page <fabled character> and i needed just a little bit of experience

---thanks! —The preceding unsigned comment was added by The pure blooded prince08 (talk • contribs).
Reply
No problem; other users have made the same mistake. By the way, it was not me who made the comment about you taking the tag from Bellatrix's Lestrange's page; it was another user. Oread 19:51, 24 October 2008 (UTC)
Comments
Please do not remove comments from your talk page. See the Talk Page policy. Also, please do not create an article about a fictional character. Something like that would be welcome at the Harry Potter Fanon Wiki. Thanks.--Matoro183 (Talk) 20:20, 24 October 2008 (UTC)
User page
According to the Editing policy, if you don't start editing articles, your user page may be locked so that you can't edit it.--Matoro183 (Talk) 18:07, 27 October 2008 (UTC)