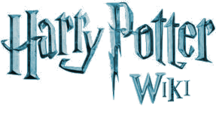 Wotcher!
Hello, The Potterholic, and welcome to the Harry Potter Wiki (HPW). Thank you for your edit to the User:The Potterholic page. I hope you enjoy it here and decide to stay.
Before editing, be sure to read the wiki's policies. Please sign your name on Talk and vote pages using four tildes (~~~~) to automatically produce your name and the current date. Be sure to verify your e-mail address in your preferences. Before attempting any major article rewrites please read the layout guide. If you have any questions, check out the policy and help pages (see here for editing help), add a question to the Community portal, view the forum or ask me on my talk page. Again, welcome!
-- Cubs Fan2007 (Talk) 04:46, October 25, 2011
Antonin Dolohov 2
Renaming an unknown character's article to a known character's article's name plus the number 2 is NOT how you combine articles. What you need to do is add merge tags to the articles and wait for it to be discussed. You can find instructions here on how to do that. -Shorty1982 13:48, October 25, 2011 (UTC)
Sure. Do the honours, you can do that. The same page has been creted for one person, I don't know how to delete it, so I am merely saying that it is another page for the same person. —The preceding unsigned comment was added by The Potterholic (talk • contribs).
So can you, you're the one that things they're the same so you can be the one to request a merge. You can't delete it, only administrators can, and being such a major change it needs to be discussed by the community first. I linked you to the how-to on how to request a merge of two articles. Just follow the instructions on that page and you'll figure it out. Also, please always sign talk page entries using four tildes (~~~~). -Shorty1982 14:43, October 25, 2011 (UTC)