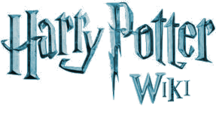 Wotcher!
Hello, Snapehasnocontributiontotheplot, and welcome to the Harry Potter Wiki (HPW). Thank you for your edit to the Severus Snape page. I hope you enjoy it here and decide to stay.
Before editing, be sure to read the wiki's policies. Please sign your name on Talk and vote pages using four tildes (~~~~) to automatically produce your name and the current date. Be sure to verify your e-mail address in your preferences. Before attempting any major article rewrites please read the layout guide. If you have any questions, check out the policy and help pages (see here for editing help), add a question to the Community portal, view the forum or ask me on my talk page. Again, welcome!
-- Seth Cooper (Talk) 23:23, November 8, 2011
Snape was EXTREMELY important to the plot. Without him, the Horcrux hidden within Harry's scar would have never been destroyed. Voldemort's body would have been destroyed for the second time, but he would still be alive within Harry's scar. Voldemort could possess Harry (provided Harry wasn't thinking of his loved ones) and use Harry to do evil deeds. Snape delivered this vital piece of information to Harry.
Musicgirl272 23:45, November 8, 2011 (UTC)
Petunia Dursley
Please read the policy on the naming of articles. Character articles should use the surname, if any, which is used throughout the series. In Petunia's case, the article should be at "Dursley", because that is how she is most commonly identified throughout the novels. Lily's article uses her maiden name only to distinguish her from Harry's daughter. Thanks. --Cubs Fan (Talk to me) 04:23, November 30, 2011 (UTC)
Friendly reminder
I'd like to make sure you're proofreading your edits before you finalize them. You make a lot of small mistakes (double spaces between words, forgetting to capitalize proper nouns like names, etc.) that would be easily picked up on a quick read-through. -- 1337star (talk) 04:34, December 2, 2011 (UTC)
Friendly reminder (2)
Please do not swear on this wiki, even if the page you are editing is something like "Why you love hermione Granger" that is sure to be deleted once an admin gets on. People of all ages enjoy Harry Potter, and thus may use this wiki, so it needs to remain child-friendly. -- 1337star (Owl Post) 00:14, December 15, 2011 (UTC)
Warning
: Please stop. If you continue to vandalise pages, you will be blocked from editing the
Harry Potter Wiki
. --
1337star
(
Owl Post
) 03:36, December 17, 2011 (UTC)