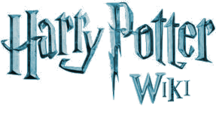 Wotcher!
Hello, Sky Shadow, and welcome to the Harry Potter Wiki (HPW). Thank you for your edit to the User:Sky Shadow page. I hope you enjoy it here and decide to stay.
Before editing, be sure to read the wiki's policies. Please sign your name on Talk and vote pages using four tildes (~~~~) to automatically produce your name and the current date. Be sure to verify your e-mail address in your preferences. Before attempting any major article rewrites please read the layout guide. If you have any questions, check out the policy and help pages (see here for editing help), add a question to the Community portal, view the forum or ask me on my talk page. Again, welcome!
Oppic.jpg
Hello Sky Shadow, Welcome here in Harry Potter Wiki. I just wanna ask, if you'll gonna use this File:Oppic.jpg of yours in your UserPages or you just want to upload it here? Because, If you doesn't use this image, we will delete it because it is not related in Harry Potter. Thanks! --ÈnŔîčö DC
(Send me an Owl!) 10:25, November 21, 2009 (UTC)
Harry Potter Wiki: House Points Game
How about joining Harry Potter Wiki:House points Game? Click here for more details. --ÈnŔîčö DC
(Send me an Owl!) 01:45, November 22, 2009 (UTC)
Friends
I was lurking around in your User page... :-P
I kinda hate Twilight too, actually (I feel Robert Pattinson was better as Cedric Diggory than as Edward Cullen... XD
RE: Friends
I LOVE the Transformers. But I missed the new movie... I know the VFX are way better than the previous one... --Cyber-Logic 05:03, December 10, 2009 (UTC)
Re: HP6 Mistakes?
It wasn't actually deleted. The parts about Lavender Brown and the others attending Slughorn's Potions class were moved to the Differences From the Book, chapter 9 section. - Nick O'Demus 07:29, December 15, 2009 (UTC)
FRIENDS
yeah i wouldnt mind being ur friend. also nice new user pic. lol. harmony (or harmione) forever.
Harmony2323Peace, Love, and Happiness 08:18, April 4, 2010 (UTC)
harry potter fan fiction wiki
this is where you can create a harmione article:
http://harrypotterfanfiction.wikia.com/wiki/Harry_Potter_Fanfiction_Wiki
i hope you like it! i'll see you there!
-- Scarletmoon579

(Talk to me!)
BTW
they'r removing the blogs on here and scarletmoon579/harmony2323 (not sure which 1) created harry potter fanfiction and harmony wants u to put ur sig under this page (click link)

[[1]]