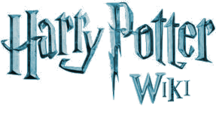 Wotcher!
Hello, Sirius snape, and welcome to the Harry Potter Wiki (HPW). Thank you for your contributions. I hope you enjoy it here and decide to stay.
Before editing, be sure to read the wiki's policies. Please sign your name on Talk and vote pages using four tildes (~~~~) to automatically produce your name and the current date. Be sure to verify your e-mail address in your preferences. Before attempting any major article rewrites please read the layout guide. If you have any questions, check out the policy and help pages (see here for editing help), add a question to the Community portal, view the forum or ask me on my talk page. Again, welcome!
—Cubs Fan2007 (Talk) 16:54, 30 August 2008 (UTC)
RE: hello
Umm...if there's a particular instance you're talking about we can discuss it, but I'm really not sure what you're referring to. I try to treat all the members/anonymous users with respect, unless I have reason not to. I don't treat anyone different if they're not administrators. I'm not sure who "jim" is, but if he has a particular problem with something I did he can leave me a message on my talk page. I'm not going to delete your comment since it is not vandalism. But I will delete any vandalism I see on the HPW and take the necessary actions to stop it. I hope that explains some things and if you still have any questions feel free to leave me a message on my talk page. -- DarkJedi613 (Talk) 17:21, 30 August 2008 (UTC)
Hi
Hey, just to let you know, please only use the "~~~~" on talk pages. Also, the Quidditch Fan Song is fanon, and this is the standard note we give about stuff like that:
Fanon warning
: Please stop. If you continue to add
Fanon
to pages, you will be blocked from editing the Harry Potter Wiki. Your contributions may be more welcome at the
Harry Potter Fanon Wiki
.
If you have any questions about this, or anything else, feel free to ask! -- Freakatone Talk 22:25, 31 August 2008 (UTC)
See Fanon for what the definition of Fanon is. That page was not from an official Harry Potter source. Therefore, it is fanon. And when did I say that I "do not like you"? -- Freakatone Talk 22:33, 31 August 2008 (UTC)
I didn't say that I "dont want you here". What gave you that idea? I would love for you to stay and keep contributing. Also, I would hate to see this wiki "crash and burn". -- Freakatone Talk 22:37, 31 August 2008 (UTC)
Please stop being so rude. It is just not necessary. -- Freakatone Talk 22:39, 31 August 2008 (UTC)
Yes, let's please put this behind us. I did not delete everything you added. I deleted the fanon pages. The reason behind this is that it breaks our policy. Hope that helps! If you have any questions, feel free to ask! -- Freakatone Talk 22:43, 31 August 2008 (UTC)
block
You have been blocked for two weeks due to your comment on Cavalier One's talk page. That was totally inappropriate, and vandalizing your userpage. -- Freakatone Talk 00:44, 8 September 2008 (UTC)
For the record, I believe a two week block is far too soft for vandalising my user page and attempting to brand me as a racist. However, allow me to educate you on something. Kingsley is described by J.K. Rowling herself as black in the books, which is a Canon statement. Furthermore, Kingsley is English, and therefore, by definition, cannot be African American by virtue of the fact that he is not from America. - Cavalier One(Wizarding Wireless Network) 07:33, 8 September 2008 (UTC)
Dear freaktone
I love harry potter and everyone else has to to be on this wiki. I would like to lift the block early. i know this is a lot to ask for but i think it was discrimanation. i think even if joanne described as black it should be made nicer or if you could just edit the page so that i can vote for snape he is one of my favorite characters i swear to never make another mistake again or i am giving permission to ban me for life!
I have lifted you block due to your promises. However if you are to launch another personal attack, the community will have no choice but to block you infinitely. Hope you decide to stay with the community! Happy editing! -- Freakatone Talk 00:32, 20 September 2008 (UTC)