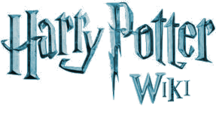 Wotcher!
Hello, Simen Johannes Fagerli, and welcome to the Harry Potter Wiki (HPW). Thank you for your edit to the Black Forest page. I hope you enjoy it here and decide to stay.
Before editing, be sure to read the wiki's policies. Please sign your name on Talk and vote pages using four tildes (~~~~) to automatically produce your name and the current date. Be sure to verify your e-mail address in your preferences. Before attempting any major article rewrites please read the layout guide. If you have any questions, check out the policy and help pages (see here for editing help), add a question to the Community portal, view the forum or ask me on my talk page. Again, welcome!
-- Nick O'Demus (Talk) 05:28, September 2, 2012
Please do not insert text copied word-for-word from Pottermore into articles on this wiki. We definitely want to incorporate the new information on Remus Lupin from Pottermore into our article on him, but in order to avoid copyright infringement, we must be original and use our own words. Thanks! ★ Starstuff (Owl me!) 13:44, August 10, 2013 (UTC)
It that case, I think someone who is alot better in writing English should work on proccessing that, because there is so much that isn't placed in the article for that reason. —The preceding unsigned comment was added by Simen Johannes Fagerli (talk • contribs).
Speculation
Simen, you seem to persist putting your speculations in pages, yet they keep being reverted, on the ground that there is not enough canon to support them. I don't know what you're trying to accomplish, I just feel the disruption you're causing.
Taking a leaf from the admin's book, I'd like to suggest you put your ideas in blogs; they're there exactly for this kind of things. Please, pick it up - otherwise I'll have to ask an admin to block you for a while - an edit war on such things is not acceptable. MinorStoop 11:52, November 16, 2013 (UTC)
I'll admit, you're starting to annoy me as well. Not with what you're putting down, but the fact that not only do you repeatedly put the same thing over and over again even after it's been reverted by two different users, in the same place as before, but you then label your own speculation as being canon. This isn't so. It'd be like if I wrote a whole biography of your life based purely on what I've seen of you on the wiki for the past few months and then said it was a hundred per cent fact coming directly from you. It might contain small nuggets of canonical fact, but the majority of it comes, not from canon, but from you. I therefore ask you to refrain from re-adding things when they have been continually removed, without first starting a discussion. --Hunnie Bunn (talk) 14:44, November 16, 2013 (UTC)
Abraxas Malfoy
Please see here, my comment at the end. MinorStoop 20:02, November 21, 2013 (UTC)
RE:Speculation?
About his supposed "working understanding in several tongues"
Fact 1) Gilderoy Lockhart travels to faroff places. True.
Fact 2) He speaks to people from faroff places. True.
Fact 3) Surprisingly few faroff places have people who speak English very well or understand it. I would disagree.
English is, of course, the global lingua franca. Distinguished wizards, such as those who did the heroic deeds that Lockhart took credit for, are hardly peasants with no formal education, and this is especially important when one considers that there are only 11 wizarding schools, and that a large part of formal studies in "faroff places" would be learning foreign languages. Even if one disregards this for some reason, I don't see why one would exclude the possibility of Lockhart hiring local interpreters.
About his "extensive knowledge on highly advanced magic":
Fact 1) He meets accomplished witches and wizards. True.
Fact 2) He hear how they accomplished heroic deeds and how and in which way day used advanced magic. True.
Fact 3) He is a relentless self-promoter. True.
Let me add a fact of my own: Fact 4) None of the above factoids is proof of Lockhart having "extensive knowledge on highly advanced magic". Take the following example: the fact that I know about, and am able to memorise in detail the way in which someone performed a Markovnikov reaction hardly makes me a PhD in Organic Chemistry (especially if I made that someone tell me exactly how to, and took notes). I'd be reciting gibberish that made no sense to me, but others would (if I had done the job right) be convinced that I had any idea of what I was talking about. It's pretty much like mindlessly copy-paste'ing my way through a class and claiming I have extensive knowledge on the subject. --  Seth Cooper  owl post! 18:48, September 8, 2015 (UTC)
Name disguise
Avuncular disguised his name to the name of another person Ninclow stars? True that spurious the name of another person. Nguonnhanluc853 (talk) 03:48, November 27, 2015 (UTC)
I tried to change my name to Ninclow because I've decided it is impractical to use my RL name, and after another user  triedmade fun of it, I registered a new account named after the username I use on RPG websites. ^^' Ninclow 08:21, November 30, 2015 (UTC)