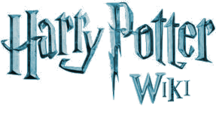 Wotcher!
Hello, Shiruzuka2997, and welcome to the Harry Potter Wiki (HPW). Thank you for your edit to the Poppy Pomfrey page. I hope you enjoy it here and decide to stay.
Before editing, be sure to read the wiki's policies. Please sign your name on Talk and vote pages using four tildes (~~~~) to automatically produce your name and the current date. Be sure to verify your e-mail address in your preferences. Before attempting any major article rewrites please read the layout guide. If you have any questions, check out the policy and help pages (see here for editing help), add a question to the Community portal, view the forum or ask me on my talk page. Again, welcome!
-- Seth Cooper (Talk) 22:08, July 22, 2011
Image uploads
Hello! Please, when uploading new images to the wiki, make sure there aren't any already-uploaded duplicates you can use. Also, when editing, try not to break the article's formatting as it potentially detrats from the article's quality. Many thanks. --  Seth Cooper  owl post! 01:51, July 25, 2011 (UTC)
Your change was determined to be unhelpful and has been reverted or removed. Please use the sandbox for any tests you want to do. Take a look at the welcome page if you would like to learn more about contributing to our encyclopedia. Thanks. --  Seth Cooper  owl post! 21:44, July 27, 2011 (UTC)
Please, when editing articles use the "Preview" button to see what your edits will look like. When your happy with the results, just then, press the "Publish" button. This minimises the number of edits in a row you make, and makes it easier for other users to make corrections to the article you were editing. Remember: the "Preview" button is your friend. --  Seth Cooper  owl post! 01:06, July 28, 2011 (UTC)
Warning
Please stop. If you continue uploading duplicate images to the wiki, you will receive a short block from editing. Thanks. --  Seth Cooper  owl post! 12:30, July 28, 2011 (UTC)
This is your last warning. The next time you upload a duplicate image you will be subject of a cool-down block. --  Seth Cooper  owl post! 18:33, July 29, 2011 (UTC)

Where in the movie (part 1 or 2) is the picture posted on the page Nymphadora Tonks with the caption "Remus and Tonks during the beginning of the Battle of Hogwarts"? I was told you uploaded the original image. Please let me know. I am a HUGE Tonks and Lupin fan and I want to know from where in the movie the picture is from. If you could give me an approxamite guess as to where in the movie it is, that would be great.
TonksnLupin