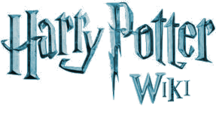 Wotcher!
Hello, Severussnape0109, and welcome to the Harry Potter Wiki (HPW). Thank you for your edit to the Hedwig's Theme page. I hope you enjoy it here and decide to stay.
Before editing, be sure to read the wiki's policies. Please sign your name on Talk and vote pages using four tildes (~~~~) to automatically produce your name and the current date. Be sure to verify your e-mail address in your preferences. Before attempting any major article rewrites please read the layout guide. If you have any questions, check out the policy and help pages (see here for editing help), add a question to the Community portal, view the forum or ask me on my talk page. Again, welcome!
-- Nick O'Demus (Talk) 16:52, July 2, 2011
Severus Snape: Scoundrel or Saint?
OK, I think we need to address the elephant on the wiki here. Obviously, you like Severus Snape as a character, and that's OK - many other people here do too, including. But you have got to acknowledge that Snape had a darker side. He was very enthusiastic about the Dark Arts; quite masterful, he was (even until the end, aswe saw with him constantly applying for the DADA job). Someone with extensive knowledge and passion for dark magic (like Snape) is termed a dark wizard. Note, I did not say "evil" magic. Dark wizards are not de facto evil (and neither is dark magic), although I do admit that quite a lot of evil characters are also dark wizards.
But I digress. The point is, please stop removing "Dark wizard" from Snape's description on his main page (and likewise, please stop removing him from the dark wizards list) because whether you agree with it or not it is appropriate and if you keep going on like this it'll be classed as vandalism. Thank you for reading, Green Zubat 05:47, August 11, 2011 (UTC).
Warning
: Please stop. If you continue to vandalise pages, you will be blocked from editing the
Harry Potter Wiki
. You are vandalising Severus Snape and Dark Wizards as it has been determined by an ADMIN that Snape is in fact a dark wizard. An admin WILL BE NOTIFIED if you continue. Thank You For Contributing to the Harry Potter Wiki,
Head
of
Ravenclaw
|
Send me an Owl!
22:49, August 11, 2011 (UTC)

It isn't just us. Many editors (registered or not) have been revertiing your edits. I understand your reasoning, but as Severus has invented dark magic (sectum sempra) and Jk Rowling has said so, JK Rowling's word is law. That's what we have been going by. Thanks for understanding, Head of Ravenclaw |   Send me an Owl! 23:05, August 11, 2011 (UTC)
Agreed. Even if JK's word wasn't law (which it is), I refer you to the following:
"I don't agree that Severus Snape is a dark wizard because he would've been much worse if he was."
—Severussnape0109, my talk page
The thing is, that only your opinion, its not actually canon, so you can't use it to try and defeat canon facts. When writing the articles, we have to stick as close to canon as possible (except for "behind the scenes", and even hen we try not to fill that up with speculation too much).
However, if you honestly feel that you are in the right about something, an Edit War (that thing we've just been engaged in) is not the way to go. You should take it up with the one who reverted your edits (e.g. on the article's talk page, or by owling the user you are in disagreement with), and discuss why each of you thinks your right. If you still can't come to an agreement, you get the opinion of an admin, who will decide whose right. Hope this helps & happy editing, Green Zubat 23:11, August 11, 2011 (UTC).