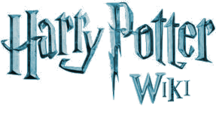 Wotcher!
Hello, SeverusSnape1998, and welcome to the Harry Potter Wiki (HPW). Thank you for your edit to the User:SeverusSnape1998 page. I hope you enjoy it here and decide to stay.
Before editing, be sure to read the wiki's policies. Please sign your name on Talk and vote pages using four tildes (~~~~) to automatically produce your name and the current date. Be sure to verify your e-mail address in your preferences. Before attempting any major article rewrites please read the layout guide. If you have any questions, check out the policy and help pages (see here for editing help), add a question to the Community portal, view the forum or ask me on my talk page. Again, welcome!
Seth Cooper (talk) 15:13, July 18, 2013 (UTC)
Your recent edits
Hello. Recently you've tried to edit this page in an attempt to add fanon - that is, something that was not confirmed or verified by an official source. If there is a source for your claims to the incantation "Devasto" being used for that spell, please cite said source on the page in question. If not, please stop adding it. Thank you. --Hunnie Bunn (talk) 16:55, July 18, 2013 (UTC)
Cornelius Fudge's wand
Hi. Just figured I'd let you know that the article you just created - Cornelius Fudge's Wand - had already been deleted twice for non-notability in past, under the title "Cornelius Fudge's wand". Consequently, it is likely that no matter how many pictures and videos you add to the article it will probably be deleted for non-notability once again. --Hunnie Bunn (talk) 23:18, July 19, 2013 (UTC)
Indeed, the article has been deleted twice before and is not considered notable. As such, as I have deleted it again, per our notability guildeines. ProfessorTofty (talk) 00:08, July 20, 2013 (UTC)
The page that you once again have just created despite being informed by two different users, is now tagged for deletion. I would recommend, for next time:

Please don't add pages that have just been deleted, especially not when they've already been deleted more than once.
Fanon, that is anything that wasn't stated by an official source, is not allowed. Most of your new page is made entirely of fanon. Please do not add any more fanon.
The next time you create "Cornelius Fudge's wand", "Cornelius Fudge's Wand" or any variation thereof, you will be issued a warning for vandalism. And you have already been warned twice about fanon. --Hunnie Bunn (talk) 00:55, July 20, 2013 (UTC)
I, too, should apologise for the harshness of my message. The problem is that most users who continue adding previously deleted articles tend to be those who want to cause problems, and that's the sort of behaviour I've spent most of my time dealing with. Again, sorry. --Hunnie Bunn (talk) 01:02, July 20, 2013 (UTC)
No big deal here, either, but as has been said, it's generally frowned upon to re-create a previously deleted article, or to add fanon to pages. You may wish to have a read over our policies before editing further. ProfessorTofty (talk) 01:15, July 20, 2013 (UTC)