Talk:Seth Cooper/Archive18
Contributions

Edit Count

Moves

User Page

Work Page

Sandbox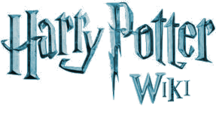 Wotcher!
Hello, Seth Cooper, and welcome to the Harry Potter Wiki (HPW). Thank you for your contributions. I hope you enjoy editing and decide to stay.
By the way, please be sure to sign your name on Talk and vote pages using four tildes (~~~~) to automatically produce your name and the current date. Be sure to verify your e-mail address in your preferences. Before attempting any major article rewrites please read the layout guide. If you have any questions, check out the policy and help pages (see here for editing help), add a question to the Community portal, view the forum or ask me on my talk page. Again, welcome!
—-Matoro183 (Talk) 17:41, 5 January 2008 (UTC)
Archives
Fractions
Hi. Just wondered, how does one put fractions in? Such as how on Platform Nine and Three Quarters it shows the 3/4 only smaller. Thanks. --Hunnie Bunn (Owl me!) 20:00, February 10, 2013 (UTC)
Limited Edition/Picture
Hi Seth. First off, nice picture.
Secondly, though, I've experienced a problem - I tried to download the "A Guide to Graphics Department" but was told it was invalid. Do you know why it might be doing so? I wanted to help more with the Limited Edition stuff, but I suppose there's other things to do.
Thanks :) --Hunnie Bunn (Owl me!) 00:03, February 12, 2013 (UTC)
Limited Edition Book Set
I'm incredibly jealous that you seem to have gotten your hands on the Harry Potter Limited Edition book set. :) ★ Starstuff (Owl me!) 04:05, February 12, 2013 (UTC)
Face-Book
Hi Seth. I was on the Harry Potter Wiki Facebook page, and I noticed someone posting quite a few comments there. I know your name on here is Seth Cooper (Rick M.) and therefore wondered whether this was yours? Sorry if it bothers or offends you, I know some people like to keep their Facebooks and Wikia accounts separate. --Hunnie Bunn (Owl me!) 21:10, February 12, 2013 (UTC)
Re: Valentine's Day
Ah man, I was going to do it as soon as it rolled over to Valentine's Day, Wikia time. Ah well, I have a couple of other things I was planning to do, which I'll do once the time comes. So keep an eye out! ProfessorTofty (talk) 15:43, February 13, 2013 (UTC)
GAH!
So. Much. PINK! - Nick O'Demus 15:47, February 13, 2013 (UTC)