Contributions

Edit Count

Moves

User Page

Work Page

Sandbox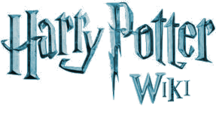 Wotcher!
Hello, Seth Cooper, and welcome to the Harry Potter Wiki (HPW). Thank you for your contributions. I hope you enjoy editing and decide to stay.
By the way, please be sure to sign your name on Talk and vote pages using four tildes (~~~~) to automatically produce your name and the current date. Be sure to verify your e-mail address in your preferences. Before attempting any major article rewrites please read the layout guide. If you have any questions, check out the policy and help pages (see here for editing help), add a question to the Community portal, view the forum or ask me on my talk page. Again, welcome!
—-Matoro183 (Talk) 17:41, 5 January 2008 (UTC)
Archives
Fractions
Hi. Just wondered, how does one put fractions in? Such as how on Platform Nine and Three Quarters it shows the 3/4 only smaller. Thanks. --Hunnie Bunn (Owl me!) 20:00, February 10, 2013 (UTC)
Limited Edition/Picture
Hi Seth. First off, nice picture.
Secondly, though, I've experienced a problem - I tried to download the "A Guide to Graphics Department" but was told it was invalid. Do you know why it might be doing so? I wanted to help more with the Limited Edition stuff, but I suppose there's other things to do.
Thanks :) --Hunnie Bunn (Owl me!) 00:03, February 12, 2013 (UTC)
Limited Edition Book Set
I'm incredibly jealous that you seem to have gotten your hands on the Harry Potter Limited Edition book set. :) ★ Starstuff (Owl me!) 04:05, February 12, 2013 (UTC)
Have you got any images of files of the muggle-born registration comission?--Rodolphus (talk) 13:41, February 17, 2013 (UTC)
Face-Book
Hi Seth. I was on the Harry Potter Wiki Facebook page, and I noticed someone posting quite a few comments there. I know your name on here is Seth Cooper (Rick M.) and therefore wondered whether this was yours? Sorry if it bothers or offends you, I know some people like to keep their Facebooks and Wikia accounts separate. --Hunnie Bunn (Owl me!) 21:10, February 12, 2013 (UTC)
Re: Valentine's Day
Ah man, I was going to do it as soon as it rolled over to Valentine's Day, Wikia time. Ah well, I have a couple of other things I was planning to do, which I'll do once the time comes. So keep an eye out! ProfessorTofty (talk) 15:43, February 13, 2013 (UTC)
GAH!
So. Much. PINK! - Nick O'Demus 15:47, February 13, 2013 (UTC)
Valentine's/Lockhart
Time to lose the Lockhart stuff, I guess, but did we maybe want to keep the Valentine's Day theme up a bit longer, or lose that too? In any case, it's probably about time we ditched the Christmas stuff and moved on to something else. ProfessorTofty (talk) 00:10, February 15, 2013 (UTC)
Swott
Harry Potter Limited Edition lists Amrose Swott and "Ambrose Swott" as two different people. Should I make a separate page for "Ambrose", or assume it was a typo? --Don't forget: Elvendork! (It's unisex!) 17:40, February 17, 2013 (UTC)
RE:Swott
Nice you posted that to me, too, although I don't know why.  Harry granger   Talk   contribs 18:33, February 17, 2013 (UTC)
New Infobox Field
Great idea with the new "creator" field in the infobox! I admit, I'm a tad envious that I wasn't the one to think of it, but at least someone did :)! Although, when I saw that you'd edited Cheering Charm, I thought maybe Pottermore had released something new :). Oh well, this was almost as cool. --Don't forget: Elvendork! (It's unisex!) 23:21, February 17, 2013 (UTC)
Inappropriacy
Hello Seth. Sorry to bother you, but this user has been saying nothing but rudeness since he joined the wiki today - all six of his edits have been decidedly negative. And this user made a slightly inappropriate blog, although I'm happy to say that some of their other edits - all comments on said blog - were at least well-mannered. --Don't forget: Elvendork! (It's unisex!) 15:42, February 18, 2013 (UTC)
Wiki-wordmark

Hi, I was wondering if it was okay for me to suggest changing the wiki-wordmark to a more modern looK (simple, one color, no gradients or border, etc.) I already made a new one. I personally think that it looks better as the current one. Thanks. -- PerryPeverell 13:24, February 20, 2013 (UTC)
Ref Image
Hi Seth. Just wondered, where on that book about newts does it have information on the book with the really long name? Or is it the wrong image? --Don't forget: Elvendork! (It's unisex!) 22:38, February 24, 2013 (UTC)
Userpage History
Hi. I just wondered whether there was any way to permanently delete the history associated with one's userpage. Partly because of mean edits by anonymous users, and partly because of some of the more personal things I've put on there. Thanks. --Don't forget: Elvendork! (It's unisex!) 22:31, March 1, 2013 (UTC)
Unactive User.
Hi. This user has told me over Facebook that she is not going to be returning to the Harry Potter Wiki. Should I make note of such at the top of her page? And then if she changes her mind and returns, she can always take the notice off... Don't forget: Elvendork! (It's unisex!) 15:36, March 3, 2013 (UTC)
The Floo Network
Hi Seth. Just wondering whether you'd seen this; it states that in Moment 3 of Chapter 4, new writing called "The Floo Network" (a different one from "Floo Powder") is available. But I can't find it. Have you been able to read it? Don't forget: Elvendork! (It's unisex!) 20:11, March 3, 2013 (UTC)
But what of the links at the end? Sorry to pester, but usually I can read the writing just by clicking the link at the end of the chapter - with this I couldn't. Would it work differently for you, or was that another well-guarded secret of Pottermore? Don't forget: Elvendork! (It's unisex!) 20:24, March 3, 2013 (UTC)
Birthday
Harry granger
Talk 
contribs
23:26, March 3, 2013 (UTC)
Great, that you spoke for the whole community. Thank you. When I sent my birthday cake to you, in Germany it was after midnight and so the 4th March, so I thought it would be the correct time.  Harry granger   Talk   contribs 14:07, March 4, 2013 (UTC)
I am trying to find the user : proffertofty .But I can't, please help !
Thanks,Luna Owl 19:11, March 9, 2013 (UTC)loveowl
actors category
So recently it came out from a direct source that one of the actors we had listed for an actor in the movie was wrong (though I wish I could have seen the sources I had listed before it was deleted, because I know I wouldn't have created a page on a random hunch unless I had seen it on another website >.<) but I decided to maybe go through and double check sourcing on all our real world actors and such, when I noticed that an anon recently made some new categories within the actor real world category specifiying nationality, like "American actors real world". So two questions, is this something we should keep, and personally I think if we do, so to not be redundant, I could go through and make sure it follows a cateogory tier, so like if it's an american actor, they only have that category and not the actors category as well, what do you think?
 BachLynn23  Send me an Owl!  The worst failure, is the failure to try.  15:40,15/3/2013 
Pottermore
Hi Seth. I only wondered what your opinion was on this image; I thought they did a fine job on it. And I wondered what you thought of the questions themselves? Too easy? --Hunnie Bunn 16:47, March 17, 2013 (UTC)
 ???:)???
Sorry to bother, just wondering, but wouldn't the film be more canon than the video game for the image on this page? --Am I annoying you yet? If not, let me know when I am. 21:03, March 19, 2013 (UTC)
Actors references
I noticed something on the article for Stuart Gibson, an actor who supposedly played Cassius Warrington. Check the reference link for the article. While most of the entries in the "Cast confirmed" list seem to be valid, it also lists "Johnpaul Castrianni" as "Yaxley", and I'm sure you remember how that one turned out. Should this be discounted as a valid reference? It may also affect other actor articles using the same reference (I haven't checked all of them yet). - Nick O'Demus 08:52, March 21, 2013 (UTC)
ATP
Hi Seth. Sorry to bother you, but could you please have a quick skim over some of the active talk pages? I would do so myself, but seeing how I'm the one who made most of them... --Am I annoying you yet? If not, let me know when I am. 22:11, March 21, 2013 (UTC)
New Book Opportunities
Hey there! Have you heard of The Bone Season or WOOL? The first is a great new YA dystopian book series with some aspects along the same veins as Harry Potter (but with a few key differences), and the second is a great sci-fi book you might find interesting. You can get more information about Bone Season here and WOOL here. The publishers are offering us some books to give to avid readers active on book wikis that would be interested, and you came to mind!
It would be awesome to get a read on what you thought of the series and if we could get a great community going on wikis based on these books. The Bone Season is already getting optioned for a film even though it hasn't been published yet, so you would be getting your hands on one of the first copies, and WOOL is supposed to be really great as well! We'd love for you to read them, so if you email me your address and name, we'd be happy to send those books along.
Grace
21:47, March 27, 2013 (UTC)
Fors Suffix
Sorry to bother you, but I wondered... I was thinking of making a page for the "-fors suffix", as it is used so often throughout the video games, and even appears twice in the trading card games. I just can't think of an appropriate title, as it would look awkward in my opinion to just call it "-fors suffix". Can you think of a good name for it? Thanks, it's much appreciated. --Hunnie Bunn (talk) 00:00, March 29, 2013 (UTC)
The info you just removed
The lexicon uses the YL abbreviation (A year in the life) for the sources of Neville and Harry's births; can I add them in? HarryPotterRules1 (talk) 01:21, April 1, 2013 (UTC)
It wasn't harsh at all. HarryPotterRules1 (talk) 01:33, April 1, 2013 (UTC)
Re: Chat
Sure. I'm on there now. ProfessorTofty (talk) 01:24, April 1, 2013 (UTC)