Contributions

Edit Count

Moves

User Page

Work Page

Sandbox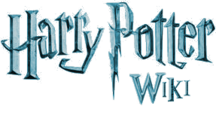 Wotcher!
Hello, Seth Cooper, and welcome to the Harry Potter Wiki (HPW). Thank you for your contributions. I hope you enjoy editing and decide to stay.
By the way, please be sure to sign your name on Talk and vote pages using four tildes (~~~~) to automatically produce your name and the current date. Be sure to verify your e-mail address in your preferences. Before attempting any major article rewrites please read the layout guide. If you have any questions, check out the policy and help pages (see here for editing help), add a question to the Community portal, view the forum or ask me on my talk page. Again, welcome!
—-Matoro183 (Talk) 17:41, 5 January 2008 (UTC)
Archives
Harry Potter Wishlists
Hey! I contacted ProfessorTofty about this but it doesn't look like he has been on recently so I was wondering if you could promote/highlight this blog we put up (blog found here). The blog is asking users to share what items they would put on a Harry Potter wishlist! It's part of a fun project we're doing and it would be great if you could help us promote so people will see it. Let me know, thanks! Grace
(profile)•(talk) 18:30, November 13, 2013 (UTC)
Great idea, thanks! Grace
(profile)•(talk) 18:34, November 15, 2013 (UTC)
Wonderbook
Really sorry to bother you, but I noticed you've been putting up information from Wonderbook: Book of Potions a lot recently. Were you lucky enough to buy the game, or did you find a link to it somewhere? --Hunnie Bunn (talk) 20:59, November 13, 2013 (UTC)
Main page problem
Hi, Seth! When I was on the main page I saw at the bottom of the page this:
'''<ref>-Tags exist, but no <references />-Tag found.'''
I thought I should tell you.  Harry granger   Talk   contribs 17:50, November 15, 2013 (UTC)
Simen Johannes Fagerli
Seth, I'm having to take it up with you and I apologize for that, but any possibility of enforcing a vacation to [User:Simen Johannes Fagerli|Mr Fagerli]]? Perhaps it will not teach him anything, but at least it will prevent a full-fledged edit war. MinorStoop 12:00, November 16, 2013 (UTC)
Hunnie Bunn seems to have been able to defuse the situation. I'm not yet exactly willing to recant on this, but I've calmed down enough to put this request on hold, so, if you think it fitting, feel free to disregard it completely. Thanks! MinorStoop 16:50, November 16, 2013 (UTC)
Extra Features
I possess Harry Potter and the Deathly Hallows: Part 1 with disc one; I am uncertain if there is a second disc involved, but in the first disc there is no extra scene involving Godric's Hollow. I therefore wondered if, because I cannot take a picture for my own, I might borrow this wiki's image of The Seven Swans? --Hunnie Bunn (talk) 23:55, November 16, 2013 (UTC)
The wiki I founded last July and which has been the centre of my attention here on wikia for the past little while. I suppose I should have asked to borrow the templates ... maybe I did originally, but I don't remember doing so, so if I didn't then sorry... --Hunnie Bunn (talk) 00:35, November 17, 2013 (UTC)
Also, I wanted to incorporate the new information from Pottermore explaining the house colours (bronze and blue mean feather and sky, yellow and black for soil and grain, red and gold for flame and green and silver for water) but was uncertain as to where it should go ... I figured I'd see if you could help? Much appreciated. --Hunnie Bunn (talk) 03:08, November 17, 2013 (UTC)
Licensed Video Swap
Hola, my name is Nic and I'm a member of the Wikia Community Development team. Recently our Special:LicensedVideoSwap tool has been updated with a list of new content for your wiki. For more information on this, please view here. If you would like assistance in swapping these videos, feel free to ask. - Wagnike2 (talk) 19:30, November 21, 2013 (UTC)
Justin Finch-Fletchley
Based on the film, we have Justin Finch-Fletchley's hair colour as brown. I believe this is wrong and would like to change it. As you can see in the picture below, on the left we have Blonde Penelope Clearwater, Hermione (hidden by the nurse and seen by the arm) and Colin (his hand position for holding a camera). This means, on the right, we have Nick behind the shade and thus, by association, Justin (foreground, right) is the blonde one.
--HarryPotterRules1 (talk) 05:15, November 23, 2013 (UTC)
I will do it. But, keep an eye on it; people are GUARANTEED to remove it.--HarryPotterRules1 (talk) 22:45, November 23, 2013 (UTC)
Strange Muggle artefacts...
I know you've looked at images from Flickr taken at the Warner Bros. Studio Tour London quite a bit. I was wondering what you thought of this image of a bunch of wirelesses. I'm unsure of what part of the films this is even supposed to be from (the scene in Arthur's shed in Half-Blood Prince?). More importantly, I'm unsure of what the black item on the bottom of the stacked objects is, though I think it's a cassette deck based on the style of the buttons. The logo quite clearly says "Toshiba", and thus Toshiba should be worthy of an article, but it's difficult to write an article on something when I don't know this object's relevance to Harry Potter. Any ideas on what this is and where it's from? -- 1337star (Drop me a line!) 00:14, November 28, 2013 (UTC)
Hello Seth! Would you like to exchange some Harry Potter trivia over chat sometime?
Mrs.KayleaSnape (Owl Me) (talk) 16:11, November 30, 2013 (UTC)
Hi again! I was wondering if you could tell me more about the Gryffindor head of houses?
Mrs.KayleaSnape (Owl Me) (talk) 16:20, November 30, 2013 (UTC)
Madam Hooch
Based on this page, I have changed the D.O.B of Madam Hooch. I'd like your opinion as to whether I am right? --HarryPotterRules1 (talk) 05:45, December 3, 2013 (UTC)
A Long Time Later
Hi, I don't know if you remember me, but I'm El Alamein, and I talked to you briefly over the summer. I had asked for your input about a fight between General Grievous and Lord Voldemort. Well, firstly, I'd like to thank you for your help, as the battle was a huge success! You really made it happen! And your community is much nicer than those stiffs on the Star Wars Wiki, who either didn't bother answering or else didn't want to help out. So, again, thanks for the assistance.
You had said to let you know how it turned out. Well, the battle has been written, and you can check it out here: http://deadliestfiction.wikia.com/wiki/User_blog:El_Alamein/Voldemort_vs._General_Grievous
Let me know what you think! I hope I represented the Dark Lord accurately (it was not entirely written by me; I collaborated with another user on my Wiki) and I hope you enjoy the sim. 
Have a good evening,
El Alamein (talk) 00:23, December 4, 2013 (UTC)
Something's different...
Is it just me, or did the pages suddenly get wider? - Nick O'Demus 14:46, December 4, 2013 (UTC)
I would say it has to do with the fluid layout, look here.  Harry granger   Talk   contribs 17:13, December 4, 2013 (UTC)
Fenrir Greyback.
In the article for Fenrir Greyback, I have added "in or before 1947" to the date of birth. Here is why. Do you agree?
Lupin states explicitly that the Whomping Willow was built because he came to Hogwarts. This means that Greyback could not have been a werewolf at Hogwarts as there would have been a place for him to transform if he was, meaning he had to have become a werewolf sometime after leaving Hogwarts at 17. As well as this, Greyback was already known to be a werewolf in 1964 when he bit Lupin. Accounting for his seven years of Hogwarts and at least a year to become known as a werewolf, we can state that 1947 is the latest he can be born. --HarryPotterRules1 (talk) 07:08, December 5, 2013 (UTC)
Admittedly, true. But, Dumbledore knows of him; this implies that he was a student under Dumbledore as Transfiguration teacher - he can't have been headmaster as that would make Greyback only 6 (or there abouts) when he bit Lupin. Even a six year old Greyback wouldn't be on the loose yet and if he did attend Hogwarts - which is very likely - then there would need to have been somewhere for him to transform, thus implying he transformed after Hogwarts, sometime between 1963 and 1964 (when he bit Lupin). --HarryPotterRules1 (talk) 20:47, December 5, 2013 (UTC)
I require assistance!
From this link - http://thepensieve.org/HPMuseumEX/HPexhibition1.html - it reveals all the DA members from the film prop. Now, we have a Nigel Wolpert page... yet on the link I provided (which we have used as a sufficient reference link of the Alice Tolipan page) it reveals Nigel's surnamed to be WESPURT.
Can I change the page back? --HarryPotterRules1 (talk) 02:59, December 11, 2013 (UTC)
Now, by your statement of "The Pensieve" not being canon, then we have to remove that Luca Carose (or however you spell the name) and Alice Tolipan were not in Dumbledore's army and that both were born in or before 1994. Even though the website is not valid, the information comes from Harry Potter Exhibition, which is valid. That is why I changed the page; the valid information on that website explicitly state Nigel Wespurt.--HarryPotterRules1 (talk) 21:05, December 11, 2013 (UTC)
And how do we know that Caruso is not incorrect? Carusse could be right. --HarryPotterRules1 (talk) 21:30, December 11, 2013 (UTC)
Again, how do we know they're later made props? They could have been made earlier and then the name changed to Carusse. --HarryPotterRules1 (talk) 22:00, December 11, 2013 (UTC)
The prop for the DA sign up sheet would have been put there after OOtP was released. Thus making it a later prop in the case of Nigel. --HarryPotterRules1 (talk) 22:29, December 11, 2013 (UTC)
Some days, Sethie, I do hate you. I realllllllllllllllllllllllllllllly do. --HarryPotterRules1 (talk) 22:50, December 11, 2013 (UTC)
Do whatever you please with it. --HarryPotterRules1 (talk) 23:09, December 11, 2013 (UTC)