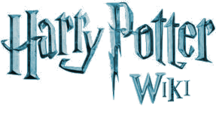 Wotcher!
Hello, Scarecroe, and welcome to the Harry Potter Wiki (HPW). Thank you for your contributions. I hope you enjoy editing and decide to stay.
By the way, please be sure to sign your name on Talk and vote pages using four tildes (~~~~) to automatically produce your name and the current date. Be sure to verify your e-mail address in your preferences. Before attempting any major article rewrites please read the layout guide. If you have any questions, check out the policy and help pages (see here for editing help), add a question to the Community portal, view the forum or ask me on my talk page. Again, welcome!
—-- DarkJedi613 (Talk) 20:22, 2 July 2008 (UTC)
Monaco.css
Do not edit MediaWiki namespace pages without first consulting the community.
Also do not edit the main page without permission. Granted yes you want to turn the ads on. That's fine. But, I already discussed it with a Wikia helper and told her I need to finish our new templates. She said that was fine in for a couple of weeks. -- DarkJedi613 (Talk) 20:22, 2 July 2008 (UTC)
It would have been nice to have some warning of "oh by the way, ads on being turned on on such-and-such a date." No thanks. You've done enough. -- DarkJedi613 (Talk) 20:25, 2 July 2008 (UTC)

Last time I had a discussion there didn't seem to be any urgency to it. Regardless, I've been working on the templates, etc. in that time to make sure everything is ready so that at the time of the move the templates all exist, etc. -- DarkJedi613 (Talk) 20:33, 2 July 2008 (UTC)

No thanks. I managed to get something up that I'll have to add to later.
What is the CSS rule ".page-Main_Page * h3#siteSub" referring to. I see there's some text inside saying "From Harry Potter Wiki", but I can't find that text on page at all. -- DarkJedi613 (Talk) 20:44, 2 July 2008 (UTC)

You're right there aren't many differences in the actual version of the main page I put up. The differences are in the templates that are linked from it. Also the version had a bunch of garbage links until JSharp can enable the other Interlanguage links.
I see what the CSS is doing, but...that particular references does seem to actually change anything when I view the page. So I don't understand what that one is doing, is it for a different skin? -- DarkJedi613 (Talk) 20:59, 2 July 2008 (UTC)
Movie blurb.
Sure that'd be fine. Sorry I've been a bit unresponsive, lots of stuff going on for me. Just please format it in a similar way to the other ones? Thanks. -- DarkJedi613 (Talk) 00:26, 3 July 2009 (UTC)
Looks good! Will do. -- DarkJedi613 (Talk) 02:29, 3 July 2009 (UTC)
Help
Hey Scott, do you think you could help me with something? I have a question. -- GrouchMan 20:24, 15 July 2009 (UTC)
Hello
Hello Scott, how are you? How was your Christmas? -- GrouchMan (Send an owl then scram!!) 22:01, December 30, 2009 (UTC)
Hey Scott, how did you make the back round blue? Can you give me a link to the website you did it on?