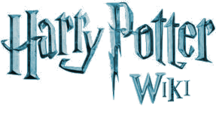 Wotcher!
Hello, Ravenclaw witch, and welcome to the Harry Potter Wiki (HPW). Thank you for your edit. I hope you enjoy it here and decide to stay.
Before editing, be sure to read the wiki's policies. Please sign your name on Talk and vote pages using four tildes (~~~~) to automatically produce your name and the current date. Be sure to verify your e-mail address in your preferences. Before attempting any major article rewrites please read the layout guide. If you have any questions, check out the policy and help pages (see here for editing help), add a question to the Community portal, view the forum or ask me on my talk page. Again, welcome!
-- Cavalier One (Talk) 05:30, 12 January 2012
Categories
Nice job on improving the article for Winky! I would ask one thing, though - that you stop adding the categories that you've been adding to the article. For one thing, articles never go in image categories, only files of images, so the "Images of Winky" category wouldn't be appropriate for the Winky article. Secondly, we don't have categories that are simply character names, so there shouldn't be a Category:Bartemius Crouch, Jr. or a Category:Dobby, just as there is no Category:Harry Potter, nor is there a Category:Sirius Black. A guideline - if the category doesn't already exist, then think careully before adding it. If it doesn't fit the structure of our existing categories, it's likely that it'll be removed. ProfessorTofty 17:55, January 12, 2012 (UTC)
No prob. Actually editing some articles is a good way to get a feel for things. We alve the Sandbox if you want to try out some stuff. Another good way to get a feel is by having a look at some articles and seeing how things are laid out. I recommend using Source mode when editing if you're not already - it's the toward the top, next to "Visual." It lets you look at the code being used when making the articles, and you can pick up on how to use such code by examining how it's already been used. ProfessorTofty 21:31, January 12, 2012 (UTC)
Re: Link
Well, the easiest way to fix something like that is bring up that "Source" mode that I mentioned before. So if you're looking at in visual mode and it says Dragon Challenge and links to that, then simply adding (The Wizarding World of Harry Potter) to the end of it will cause it to still link to the original page. Best to bring up the Source Mode and then you should see [[Dragon Challenge]]. Then, you should change it so it looks like this - [[Dragon Challege (The Wizarding World of Harry Potter)|Dragon Challenge]] and now it should be okay, like so - Dragon Challenge.
Oh, and one other thing - if you want to know how I got that code to appear up above ike that so that it didn't make a link and actually showed the code, go into the editing for this page and take a look at it in the Source mode. :) ProfessorTofty 05:29, January 16, 2012 (UTC)