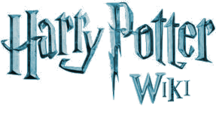 Wotcher!
Hello, Profiteor/Archive 1, and welcome to the Harry Potter Wiki (HPW). Thank you for your contributions. I hope you enjoy it here and decide to stay.
Before editing, be sure to read the wiki's policies. Please sign your name on Talk and vote pages using four tildes (~~~~) to automatically produce your name and the current date. Be sure to verify your e-mail address in your preferences. Before attempting any major article rewrites please read the layout guide. If you have any questions, check out the policy and help pages (see here for editing help), add a question to the Community portal, view the forum or ask me on my talk page. Again, welcome!
User page
Please read the Editing policy. Your user page is not your primary contribution to this wiki; you need to do more than just edit your user page, because, right now 100% of your edits were made on it. Happy editings. -- Seth Cooper

(Owl Post) 23:22, 28 May 2009 (UTC)
Alright Sorry just making some edits to my page before I start! I want to make sure every spell is up to date. Thanks!
Ravenclaw
Please visit the Ravenclaw Tower frequently so that you can help your house in the House Points Game (go Ravenclaw!).--Hermione524 18:05, 29 May 2009 (UTC)
If you want to be a player in the House Points Game, you have to sign up. Have you done so yet? Hermione524 00:39, 30 May 2009 (UTC)
Sorry, I guess I just didn't see you before. Hint:A great way to earn points is to write a long article on a subject that you know a lot about! Hermione524 00:44, 30 May 2009 (UTC)
Sig
Well, for one thing, using my template leaves my sig, so please don't use that. If you want to create a sig, see here.--Matoro183 (Talk) 10:55, 4 June 2009 (UTC)
Re:Comments
No, I don't like removing comments from my talk page. Although offensive, I like to keep a record of them. --  Seth Cooper  owl post! 03:15, 17 July 2009 (UTC)
Advanced Signature
i am kind of new to harry potter wikia, how do you do an advanced signature?
Categories
Categories like "Females", "Males" and "Humans" are only used on in-universe individuals. --  Seth Cooper  owl post! 23:34, 20 July 2009 (UTC)
Question
How do you know what people have written when they write about something? --Bongo2009

15:40, 21 July 2009 (UTC)
yes i know about the community thing, but if i write a full paragraph on an article. How would you know what to delete what i have written? --Bongo2009

15:47, 21 July 2009 (UTC)
Re:roll-back privileges
In order to receive rollback privileges, you have to put your name onto the Requests for Permissions page. Then it'll be submitted to voting by the community. Once the voting closes, a bureaucrat gives you the privileges. You should go and submit yourself to voting; you being a dilligent user, I trust you'll have no problems aquiring said privileges. --  Seth Cooper  owl post! 00:31, 23 July 2009 (UTC)
Is a mr payne page already made? --Bongo2009

Talk 19:13, 23 July 2009 (UTC)
Image uploads
Please do not upload images if you have no intent to use them in articles. The Harry Potter Wiki is not an image host for you to upload pictures to for storage. Any such images will be deleted on sight. Also, the filenames for the articles are the same as filenames from another website which has those images. I would suggest not using said images in future, since they may object to us using these images which they have taken time to create. Cavalier One

(Wizarding Wireless Network) 22:18, 26 July 2009 (UTC)
Re:Order of Merlin
You receive a 3rd class for 1000 edits, 2nd class for 2000 edits and a 1st class for 3000 edits. Of course I'll be delighted to award you one when you reach 1000! --  Seth Cooper  owl post! 22:48, 26 July 2009 (UTC)