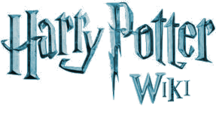 Wotcher!
Hello, Phineas F. Flitwick, and welcome to the Harry Potter Wiki (HPW). Thank you for your contributions. I hope you enjoy it here and decide to stay.
Before editing, be sure to read the wiki's policies. Please sign your name on Talk and vote pages using four tildes (~~~~) to automatically produce your name and the current date. Be sure to verify your e-mail address in your preferences. Before attempting any major article rewrites please read the layout guide. If you have any questions, check out the policy and help pages (see here for editing help), add a question to the Community portal, view the forum or ask me on my talk page. Again, welcome!
For today I just want to say "Hi!" to everybody out there!
response to your message left on the wizanagamot
Hi there.
i dont know if there is one but there could be i'm sure it may just need alot of research looking around different webiste OWL me back if you need more infor
Your's In Harry Potter Wiki



--Hogwarts09 11:59, 11 February 2009 (UTC)
House points
Hi! Do you think you would like to be a part of the House Points game? It's a system where good edits earn you points for your House, and the House with the most points after a 3 month period wins the House Cup. You're a great user, so would you like to joing my house (Gryffindor), or any other house? You just need to join here: Harry Potter Wiki:House points. You can also get a place on the Gryffindor Quidditch team if you do decide to support Gryffindor. All you need to do is choose a position and sign your name at the Quidditch Pitch. There are great badges to be earned too! Thanks, and I hope to have you as a team-member! --Margiechocoholic 22:34, 25 April 2009 (UTC)