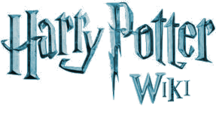 Wotcher!
Hello, Philered, and welcome to the Harry Potter Wiki (HPW). Thank you for your edit to the User:Gryffindor'sgiant page. I hope you enjoy it here and decide to stay.
Before editing, be sure to read the wiki's policies. Please sign your name on Talk and vote pages using four tildes (~~~~) to automatically produce your name and the current date. Be sure to verify your e-mail address in your preferences. Before attempting any major article rewrites please read the layout guide. If you have any questions, check out the policy and help pages (see here for editing help), add a question to the Community portal, view the forum or ask me on my talk page. Again, welcome!
-- Cavalier One (Talk) 19:41, January 28, 2010
A signature
Go to Your Preferences and fill up the "Signature" field. --  Seth Cooper  owl post! 14:27, January 30, 2010 (UTC)
Forum
If you are interested in voting for Polices, click here. It relates to what you just edited.--L.V.K.T.V.J.'

(Send an owl!) 22:07, February 6, 2010 (UTC)
Policy
Please do not get rid of strikes. It is against our policy.--L.V.K.T.V.J.

(Send an owl!) 20:58, February 21, 2010 (UTC)
Struck Vote
Sorry to eavesdrop, but your vote was originally struck, because you did not meet voting requirements (ie you had not been a registered user for over a month). Now that you have met those requirements, your vote counts. Thanks, --JKoch

(Owl Me!) 17:37, February 22, 2010 (UTC)
Technically, Philred did meet the voting policy at the time, and his vote should not have been struck. It seems there was a misunderstanding about the standards for this vote. Under normal policy, a user is eligible after 3 days. However, not too long ago there was vote on establishing a policy on use of past or present tenses for in-universe articles. Since this would affect a great many articles across the Wiki and would conceivable require almost total rewrites, a stricter one month standard was set by the admin who opened the vote. Since the infobox alias policy was a fairly minor policy in comparison, I felt the normal standard was adequate, but it seems another user assumed that since this was still a policy vote, the stricter standard was in effect. You are elligible to vote in any matter in which the normal voting policy standards are applied. Hope this clears things up. - Nick O'Demus 11:05, February 23, 2010 (UTC)
RE:Categories on my user page
Hi, so you know I'm not an Administrator so you shouldn't have added the Administrator category to my user page. Thanks. -- GrouchMan (Send an owl then scram!!) 21:14, February 23, 2010 (UTC)
RE: oH
Don't worry about it. -- GrouchMan (Send an owl then scram!!) 21:09, February 24, 2010 (UTC)
Thanks.I like your story too.RoseWeasley123 20:14, March 1, 2010 (UTC)
Fanon couples
A whole wiki could be dedicated to fanon Harry Potter couples. Jake Mason 20:25, March 3, 2010 (UTC)
Re: user 67.86.5.72
If you're referring to the Cruciartus Curse article, Cavalier One already deleted it, but thanks for being vigilant. Moody would be proud. - Nick O'Demus 12:38, March 20, 2010 (UTC)
That's funny Nick!! -- GrouchMan (Send an owl then scram!! P.S. Have a rotten day!!!!) 01:50, April 23, 2010 (UTC)
Source in Quote
Please do not remove the sources from quotes. That is how the template is setup. --JKoch

(Owl Me!) 21:01, March 22, 2010 (UTC)
Lists
When making a list like you did on Lily Potter, please remember that spaces go after commas. --JKoch

(Owl Me!) 22:04, March 25, 2010 (UTC)
RE:house points
The House Points Game is currently on hiatus. The start of the new term is yet to be determined, so I don't think I can help you with that at the present time. Also, any active user can join the game.
Waste of my time? Not. By all means send me an owl if you require any further info! Yours, --  Seth Cooper  owl post! 17:24, March 30, 2010 (UTC)
Male and Female infobox
Nothing against you, but it is kind of pointless to create a Male and Female infobox, because they would tell you right on their infobox, and infoboxes are Harry Potter related, so it is pointless to have an infobox about what sex you are.--L.V.K.T.V.J.

(Send an owl!) 21:55, April 1, 2010 (UTC)
Re: Fan Fiction
Paynasman is my cousin we write Teddy Lupin together and he now posts the chapters! --Profiteor 15:10, April 4, 2010 (UTC)
Its us on fanfiction.net 65.92.43.40 17:59, April 4, 2010 (UTC)
Re:Happy Birthday
Thanks Philered!! By the way would you mind it if I scanned your user page to correct any redirects? Thanks!! -- GrouchMan (Send an owl then scram!!) 12:26, April 9, 2010 (UTC)
Template:User PettigrewNo
I just wanted to update you that I fixed up a few things in you PettigrewPity and PettigrewNo userboxes. Since "this character" is not a proper thing to say in an infobox, as they tend to be more direct, I just put "Peter Pettigrew" in it's place. I also filled in links with color. Thanks.L.V.K.T.V.J.

(Send an owl!) 13:30, April 10, 2010 (UTC)
thnx 4 the new user box!
OMG thnx 4 the new user box, and after I finish typing this i have to go add it 2 my user page. BTW congratulations on the 700, i m catching up with u peoples fast. When scareltmoon579 first started commenting on my blog, she had like, 300 and i had about 50 LOL!
alicenadjasperforever peoples (send me an owl, no howlers or ill bite) 23:38, May 1, 2010 (UTC)
Re; Ch. 3
No. McGonagall was calling Kathryn and Albus by their last names. Scarletmoon579 19:42, May 4, 2010 (UTC)Scarletmoon579

(Talk to me!)
WHAT UP??!!
Hey, Philered! Ur blog and user page ROCK!! Thnks 4 ur comments on my blog.mugglegurl121398 signing off!
SRC IS COOL 00:40, May 18, 2010 (UTC)
Re: sky Mugglegurl121398's fave positions
My favorite position is keeper, least is chaser thnks 4 ur cmments again!! mugglegurl121398 saying CHEERIO!!
SRC IS COOL 23:41, May 18, 2010 (UTC)
harry potter fan fiction wiki
since they're closing down blogs here, this is where you can continue posting hugo's first year:
http://harrypotterfanfiction.wikia.com/wiki/Harry_Potter_Fanfiction_Wiki
i'll be posting albus potter & the next generation there from now on.
RE:Thanks
I know! Did you read Kathryn's (aliceandjasperforever, in case u didn't know) comment on CH.6 six? LOL! --Scarletmoon579

(Talk to me!)
Weasley userbox
Can you make me a userbox that says "This user would love to be a Weasley!"? Thanks! --Scarletmoon579

(Talk to me!) oh yeah! this was my 600 edit to the wiki!
Red and gold, probably. Most of the Weasley family was in Gryfinndor, after all.
It's EPIC! so what do i type to put it on my user page? --Scarletmoon579

(Talk to me!)
New user name for Jayce Carver. The Snatcher 17:37, June 2, 2010 (UTC)
Hi
Hello,
 Please tell me how you layed out your profile i think it is super cool

umm...
how o you do the user boxes klokochar_4 16:13, June 12, 2010 (UTC)klokochar
do you mind if i use some of your user boxes... well actually a lotklokochar_4 18:03, June 12, 2010 (UTC)
thankyouklokochar_4 16:34, June 12, 2010 (UTC)
how do you make a user box???klokochar_4 18:03, June 12, 2010 (UTC)
can you make me a user box that says "This user's Patronus is a Polar Bear."klokochar_4 18:42, June 12, 2010 (UTC)
THANK YOU!!!!!!
you are bomb! thankyou soooo much.

p.s. your page is the best ever!klokochar_4 20:13, June 12, 2010 (UTC)
YAY!!!
At last! a page that i can type something on! Well, hi and I just re-started contributing to this recently and I thought I would remind you this is here! Thanks!! -LT- / -LegolasFan- / 76.214.52.217 14:10, August 25, 2010 (UTC)
No prob! question: are you having problems editing pages or is it just me? -LegolasRulesInCaseYouDidn'tKnow- (felt like changing it up!)
2nd. YAY
Sorry, it wont let me add anything to the first yay section, too answer ur question to my question, on this thingy!!!! -LegolasFanWhoThinksThatLegolasRulesWaitIsn'tThatThePointOfBeingALegolasFan?GreatNowSheIsConfusedAndWowThisIsEvenLongerThenYoursSoHaToThat!-
userboxes
do you know what is wrong with my userboxes?JdKlokochar

(Owl Me!) 21:11, September 11, 2010 (UTC)
Hates Bellatrix Userbox
Philred,
Could you please give me the code to the Userbox that says "This user hates Bellatrix Lestrange."
Thanks,Head.Boy.Hog 20:34, January 30, 2011 (UTC)
I'm having trouble but am working on it. Thanks.
Head.Boy.Hog(Talk To Me) 13:09, February 5, 2011 (UTC)