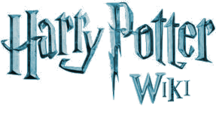 Wotcher!
Hello, Padfoot., and welcome to the Harry Potter Wiki (HPW). Thank you for your edit to the Luna Lovegood's Shoes. page. I hope you enjoy it here and decide to stay.
Before editing, be sure to read the wiki's policies. Please sign your name on Talk and vote pages using four tildes (~~~~) to automatically produce your name and the current date. Be sure to verify your e-mail address in your preferences. Before attempting any major article rewrites please read the layout guide. If you have any questions, check out the policy and help pages (see here for editing help), add a question to the Community portal, view the forum or ask me on my talk page. Again, welcome!
Deletion
The page was deleted as it was not relevant enough to have its own page. If anything, it should be noted in Suits of armour page. All deletions occur according to policy, and perhaps you should peruse the Wiki's policies. On another note, continual comments such as Maybe instead of shining your Prefect Badge around like Percy (no offence!) are grounds for blocking under our no personal attacks policy. Regardless of adding (no offence!) to the end, the statement is still expressed. If you truly mean no offence, then refrain from saying it. I hope that answers your query. - Cavalier One

(Wizarding Wireless Network) 11:50, August 25, 2011 (UTC)
Thanks :D It does, sorry for being so blunt, I was angry. Also, how can I gain access to editing pages which I have no permission for? I would like to add something to the Avada Kedavra page 'Behind the Scenes' because I have some vital things, Thanks for that :D Sorry. Padfoot. 07:15, August 26, 2011 (UTC)
You could discuss it on the Talk Page for the article, like the protection box at the top recommends. -Shorty1982 11:01, August 26, 2011 (UTC)

I've tried that but no one has responded to me. Padfoot. 00:20, October 10, 2011 (UTC)

What page was it that you were trying to edit, but still couldn't gain access? Certain pages are blocked from editing by those that are newly registered to Wikia, but that's not supposed to last all that long and you've already been registered for more than a month. ProfessorTofty 00:35, October 10, 2011 (UTC)
It was the Avada Kedavra Curse page. Also some others, such as Harry Potter and Tom Riddle. I can click 'Edit' and it brings me to source mode, but will not allow me to access Visual Mode, the only way I can edit it. Is there perhaps an ammount I must be on the Wiki before access? As you said I've been registered for more than a month and I find it strange I can't, but I did go on holiday for a two week period in which I made no access. Could this be the problem? Padfoot. 07:39, October 11, 2011 (UTC)
Don't worry! All it took was a play around with my Computer settings and I can now edit in Source Mode. Thanks Professor Tofty!
User Boxes
User boxes are easy. Go to this page and find the user box you want. Copy the code above the box and paste it on your user page. Say you want the the Gryffindor box on your page. Copy and paste {{User gryffindor}} to your page and it will show up as:

Take a look at my user page in edit mode and you'll see how it's done. Hope this helps. -Shorty1982 12:03, October 12, 2011 (UTC)
Categorizing candidates for deletion
Marking articles for deletion is easy. Add <<Delete|Reason>> (change the angle brackets to curly brackets) to the top of the article, changing reason to why you think the article should be deleted. If is extremely obvious why it should be deleted you can leave the reason off and just put {{Delete}} -Shorty1982 12:03, October 12, 2011 (UTC)