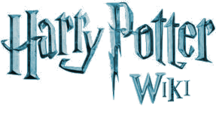 Wotcher!
Hello, Noctua, and welcome to the Harry Potter Wiki (HPW). Thank you for your edit to the File:Winking owl.jpg page. I hope you enjoy it here and decide to stay.
Before editing, be sure to read the wiki's policies. Please sign your name on Talk and vote pages using four tildes (~~~~) to automatically produce your name and the current date. Be sure to verify your e-mail address in your preferences. Before attempting any major article rewrites please read the layout guide. If you have any questions, check out the policy and help pages (see here for editing help), add a question to the Community portal, view the forum or ask me on my talk page. Again, welcome!
House Points Game, 2nd term
Hello! Just to let you know, we're starting a new round of the Harry Potter Wiki House Points Game on September 15th, and we need some new members! By helping to improve the Wiki, you can earn points toward winning the House Cup. Just add your name under your favorite House on this page to join. We hope to see you soon! - Nick O'Demus 10:51, 31 August 2009 (UTC)
15 points
I've awarded you 15 points for creating the article Nymphadora Tonks' wand. :) ★ Starstuff (Owl me!) 10:09, September 26, 2009 (UTC)
User page
Hi Noctua. If you wouldn't mind then I just wanted to fix some redirects on your user page. But I didn't wanna do it without asking permission first. Thanks!! -- GrouchMan (Send an owl then scram!) 11:40, October 17, 2009 (UTC)
You have my permission - Noctua 11:43, October 17, 2009 (UTC)
House points
I've awarded you 10 points for creating the Regulus Black's bedroom article. --Cubs Fan (Talk to me) 22:03, October 20, 2009 (UTC)
Albus Potter possible actor
Hi Noctua.
I read in Albus Potter Talk Page, you said that you know a guy in Ireland that said he got the part of Albus Severus Potter. This guy's name is Oisin Nolan, right?
Can you tell me more about him?
Thank you182.3.25.24 05:19, September 12, 2010 (UTC)
Hi 182.3.25.24. Yeah, I've known Oisin for about ten years now. He's been in a load of plays and one major TV show (called the Late Late Toy Show) in Ireland, and last summer he announced that he was due to appear in the last Harry Potter film as Albus Potter. He is also a very talented singer and sings in Cór na nÓg Children's Choir. But the picture on the page, Albus Potter, is definitely not him. He now says he's going for another part. I didn't think he'd get the part of Albus, as Albus is about 11 and Oisin is now 15. - Noctua 10:33, September 12, 2010 (UTC)