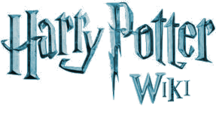 Wotcher!
Hello, NGC fan, and welcome to the Harry Potter Wiki (HPW). Thank you for your edit to the Flora and Hestia Carrow page. I hope you enjoy it here and decide to stay.
Before editing, be sure to read the wiki's policies. Please sign your name on Talk and vote pages using four tildes (~~~~) to automatically produce your name and the current date. Be sure to verify your e-mail address in your preferences. Before attempting any major article rewrites please read the layout guide. If you have any questions, check out the policy and help pages (see here for editing help), add a question to the Community portal, view the forum or ask me on my talk page. Again, welcome!
-- Nick O'Demus (Talk) 07:09, July 30, 2012
Antagonists category
Please do not add this category to anymore pages and please check more carefully before beginning a massive category-add. Generally we are happy with the categories we already have and if an article isn't already in a particular category, we have a reason for it not being there. In this case, this category has already been twice deleted because we feel it violates our in-universe policy. We do not want it. I am now faced with the massive task of purging it from every article and category you added it to. ProfessorTofty (talk) 15:22, November 22, 2012 (UTC)
Please do not add unsourced information regarding a character's blood status, as you did with Dolores Umbridge. Unless you have a source that she is actually half-blood, her blood status remains unknown. ProfessorTofty (talk) 07:09, January 3, 2013 (UTC)

Also, please do not create anymore articles on subjects of dubious notability and especially with no content but an infobox. ProfessorTofty (talk) 17:22, January 8, 2013 (UTC)
Avery (Marauder-era)
Could you please provide a source that he was played by Alex Palmer in the Goblet of Fire film? The only sources I've seen just list him as "Death Eater". - Nick O'Demus 23:52, January 25, 2013 (UTC)
OK, now the changing work is finish. The sentence has now become: "In the film adaption of Harry Potter and the Goblet of Fire, Avery could possibly portrayed by Alex Palmer, but as he is only credited as 'Death Eater' this isn't known for sure. Thank you so much for your advise! --NGC fan (talk) 06:08, January 28, 2013 (UTC)NGC fan
Announce for a vandallism!
Recently, I had learnt that the page Tom Riddle is renamed in "Tom Riddle sexy b*****h" by someone! I know who he is! Now, I demand his attention! NGC fan (talk) 09:39, March 16, 2013 (UTC)
The user who did the vandalism has already been blocked and their edits reverted. - Nick O'Demus 09:59, March 16, 2013 (UTC)

hiifleurblack 10:45, April 18, 2013 (UTC)