HELLO!
Talk to me!
RON AND HERMIONE!!! Thankyouhaveaniceday!
what kind of name is Hugo???
that is not, i repeat not a good name for a child. Poor Hugo! I expected better of you, Ron and Hermione. Rosie on the other hand... :)now that is more like it. your beloved mudblood,
--Mudbloodandproud 19:54, 12 August 2007 (UTC)
O_o Syugecin
Found you
I saw you in Recent Changes I'll talk to you whenever you want. Syugecin
Today is the first day I've stayed for an extended time period, I think I'll be more active now. Syugecin
No offense
I don't think those comments on Ginny and Bellatrix's talk pages had any point. They give no information and do not ask a question. It's not my choice whether you do it or not, but I don't think it's necessary. Just my opinion.
--Cheers, Syugecin
Note
Please remember that this is an encyclopedia, not a social site. Please contribute content, not nonsense. John Reaves (talk) 23:47, 12 August 2007 (UTC)
Age
How do you know how old I am? O_o Syugecin 14:44, 13 August 2007 (UTC)
?
Welcome!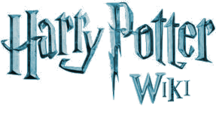 Wotcher!
Hello, Mudbloodandproud, and welcome to the Harry Potter Wiki (HPW). Thank you for your contributions. I hope you enjoy it here and decide to stay.
Before editing, be sure to read the wiki's policies. Please sign your name on Talk and vote pages using four tildes (~~~~) to automatically produce your name and the current date. Be sure to verify your e-mail address in your preferences. Before attempting any major article rewrites please read the layout guide. If you have any questions, check out the policy and help pages (see here for editing help), add a question to the Community portal, view the forum or ask me on my talk page. Again, welcome!
—User:Chosen One
Hi there, welcome to the Harry Potter Wiki! As my fellow admin apparently already told you, we are not a social networking site, but a collaborative encyclopedia building sort-of team. That means that if you want to stay, you have to contribute your two cents' worth to ensure that you are of use to the community. Of course, friendly banter is not prohibited - we encourage it, even (though some of the more uptight may beg to disagree). Still, please try to keep your chats to a minimum, and try not to disrupt any discussions ongoing. If you need a hand, I and my fellow admin(s) are always here to help. Happy editing, proud fellow Mudblood, and cheers! The Chosen One (Choose me!) 08:22, 27 August 2007 (UTC)
welcome
sorry for the extended delay in getting back to you, unfortunately I only appear here intermittently. But I am willing to chat with people when I do. Sandpiper