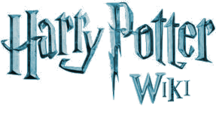 Wotcher!
Hello, Mss44, and welcome to the Harry Potter Wiki (HPW). Thank you for your edit. I hope you enjoy it here and decide to stay.
Before editing, be sure to read the wiki's policies. Please sign your name on Talk and vote pages using four tildes (~~~~) to automatically produce your name and the current date. Be sure to verify your e-mail address in your preferences. Before attempting any major article rewrites please read the layout guide. If you have any questions, check out the policy and help pages (see here for editing help), add a question to the Community portal, view the forum or ask me on my talk page. Again, welcome!
-- Seth Cooper (Talk) 15:58, May 1, 2010
RE:
Sorry I have not replied to you before, my computer has has a few problems. The reason I am removing the picture fom the page is because it is fan art, and it is a fanon portrayal of Scorpius, and not actual canon. Once the second part of Deathly Hallows comes out, there will be a picture. If you have anymore questions feel free to ask. Thanks.--L.V.K.T.V.J.

(Send an owl!) 18:01, May 1, 2010 (UTC)
Rufus Scrimgeour
I also have a question about the other picture of Rufus Scrimgeour I put up, I read this one is an actual one from the first movie, it's not fake, atleast that's what I read, If it's real you think you can put it in the physical appearance section of Rufus Scrimgeour that would be great, P.S Im just giving you an idea, see ya around
The picture is from the Hitchhikers Guide to the Galaxy. It's not Scrimgeour, and it's not related to Harry Potter. Jayce

•Avada Kedavra•Crucio•Imperio• 18:31, May 1, 2010 (UTC)
Astoria Image.
I'm revert your image becasue is a bad main image.The actual is a perfect profile img.

Please, no revert again.ThanksPol 871 08:43, July 24, 2010 (UTC)
Image uploads
Thank you for contributing image uploads to the Harry Potter Wiki. However, your recent upload was in breach of our image policy, and has since been corrected. In future, please be sure to fill out the information template that is provided on the upload page, in particular citing the source from which the image comes from, and adding categories. This is to help keep images organised and catalogued, and to provide clear sourcing for all uploads. Please be aware that images missing this information may be subject to deletion, and, in certain cases, uploading images after being asked to provide the correct information may lead to a block for the uploader. If you have any doubts or questions regarding this, please contact one of the administrators. Thank you for your cooperation.--Cavalier One

(Wizarding Wireless Network) 07:53, September 28, 2010 (UTC)