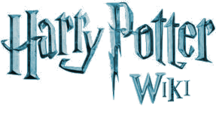 Wotcher!
Hello, MrSmartyMax, and welcome to the Harry Potter Wiki (HPW). Thank you for your edit to the Molly Weasley page. I hope you enjoy it here and decide to stay.
Before editing, be sure to read the wiki's policies. Please sign your name on Talk and vote pages using four tildes (~~~~) to automatically produce your name and the current date. Be sure to verify your e-mail address in your preferences. Before attempting any major article rewrites please read the layout guide. If you have any questions, check out the policy and help pages (see here for editing help), add a question to the Community portal, view the forum or ask me on my talk page. Again, welcome!
-- Seth Cooper (Talk) 01:25, July 17, 2011
Hi,
Could you please read this statement from Natalie Hallam in which she says she does not and never has played Aurora Sinistra. She wrote this on the talk page of Unidentified female Hogwarts teacher:
"Hi. I was intrigued to see the discussion page and thought I'd better set the record straight. I started working on Potter with POA, Hogwarts express scene as a teacher, then GOB, Triwizard tournament teacher, OOTP Hogwarts Express scene, as a teacher and in the Ministry Of Magic as a clerk. I didn't work on HBP as I auditioned to be Alecto's double, and wasn't used. I also didn't work on PS or COS.
Then I worked on DHp1 as a muggle, Piccadilly Circus and DHp2 as a Deatheater, Battle of Hogwarts. I never played Sinistra, thats a different person altogether.

Working On the films are some of the best and happiest experiences in my life, particularly DHp2. I'm very fortunate to have had the opportunity to experience the fabulous sets and locations. I hope this helps!

Kind regards. NH."
Could you please not change the List of Harry Potter cast members page because of this.
Thank you, Joe
Please stop changing the name "RIDDLE" to "RIDL". The name is RIDDLE. GuyB1 • Talk 17:20, January 21, 2012 (UTC)
Hey. If you need anything, message me
User:BaconRanger 01:45, March 2, 2012 (UTC)BaconRanger
Your edits on User talk:69.74.121.149
Warning! It is not allowed on this Wiki to insult other users. You should better read this. Insultings can lead to a block or a ban. So I advise you to be careful and watch your tongue!  Harry granger   Talk   contribs 10:43, March 21, 2012 (UTC)
Thank you
Hi, I was some time not looking on my page so I saw scarcely that you reverted the vandalism of User:Balcomcharles off my user page. Thank you for that.
 Harry granger   Talk   contribs 18:23, April 11, 2012 (UTC)
Sorting Hat
Was there a particular reason you removed that edit I made regarding the Sorting Hat? The information that I added was legitimate and comes from Pottermore. Canon policy states that if Rowling contradicts herself, then we use the most recent information. 16:07, April 17, 2012 (UTC)
Padma Patil
Hello,
I would like to know why you removed Padma Patil's name written in Hindi and Marathi. they are after all correct.
If there is any specific reason, something to do with copyright or policies, please tell me. You can leave a message on my talk page.
117.195.35.188 07:43, April 27, 2012 (UTC)
Removal of Marietta Edgecombe image
If you don't approve of an infobox image, then please either bring it up for a discussion on the talk page or provide a suitable replacement. In this case, the image in question was added by an admin, Seth Cooper, so it's definitely one that would be considered acceptable. LEGO Harry Potter is a valid source of canon - simply being from that game would not disqualify an image from use if there is no available alternative image. ProfessorTofty 01:09, May 14, 2012 (UTC)
Listen stop changing my stuff on tom riddle it even shows for hair he was bald and had red veins showing all over in the movies and pictures!!!!!!!!!!!!!!!!!!!!!!!!!!!!!!!!!!!!!!!!!!!!!!!!!!!!!!!!!!!!!!!!!!!!!!!!!!!!!!!!!!!!!!!!!!!!!!!!!!!!!!!!!!!!!!!!!!!!!!!!!!!!!!!!!!!!!Iheartsevsnape 23:58, June 3, 2012 (UTC)
listen it perfectly states that his head is bald with red veins and i feel so sorry for you because i've already informed an administrater!!!!!!!!!!!!!!!!!!!!!!!!!!!!!!!!!!!!!!!!!!!!!!!!!!!!!!!
Grammatically speaking, your amendment of the text make no sense. Jiskran (talk) 13:29, June 26, 2012 (UTC)
It's unusual, yet, in the context, it appears to work, placing emphasis as it does on the circumstances of Rita's lack of registration. Jiskran (talk) 13:37, June 26, 2012 (UTC)
excuse me are you saying im ungrammaticly correct. dont play with me or i will report u too!!!!!!!Mrs.KayleaSnape (Owl Me) (talk) 21:56, August 18, 2012 (UTC)