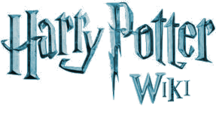 Wotcher!
Hello, MrSiriusBlack, and welcome to the Harry Potter Wiki (HPW). Thank you for your edit to the Talk:Sirius Black page. I hope you enjoy it here and decide to stay.
Before editing, be sure to read the wiki's policies. Please sign your name on Talk and vote pages using four tildes (~~~~) to automatically produce your name and the current date. Be sure to verify your e-mail address in your preferences. Before attempting any major article rewrites please read the layout guide. If you have any questions, check out the policy and help pages (see here for editing help), add a question to the Community portal, view the forum or ask me on my talk page. Again, welcome!
-- Cubs Fan2007 (Talk) 17:15, November 4, 2012
Your message on Hunnie Bunn's talk page
Hi, I saw your message on Hunnie Bunn's talk page and I don't like your tone. You may be right with the age but there's no need to insult people. Perhaps your should read this before getting into trouble. And you will definitely get in trouble when insulting an admin like ProfessorTofty.  Harry granger   Talk   contribs 21:58, November 8, 2012 (UTC)
Your message on my talk page
Posts go at the end of a talk page not in the middle. And I will never leave you alone when you don't obey the rules. And ProfessorTofty definitely knows more about it then you. And I would advice you not to vandalise my talk page with your thrice editing or you can get blocked or banned by an admin, perhaps ProfessorTofty.
 Harry granger   Talk   contribs 22:11, November 8, 2012 (UTC)
Will you really tell me that you did not have made many edits on my talk page and some of them destroying the messages of ProfessorTofty to me? Try to look in the versions of the talk page. All is there.
 Harry granger   Talk   contribs 22:23, November 8, 2012 (UTC)
RE:Names and Edits
Hello. I have a few things to point out to you:
Is it so horrible that I, being fourteen, want to be twelve again? It was after all the best age of my life, and whilst I won't deny that it was unwise of me to post that as my age, I find it quite impertinent of you to be telling me to delete every single edit I've made and delete my account.
How on earth can you divine that Periculum and Red Sparks are one and the same? There is, after all, another red sparks spell - it may be the same, especially seeing how Rowling wrote some of the spells from the trading cards onto Pottermore.
It's against wiki policy to insult or personally attack other users, which you have done not once or twice but thrice on my talk page. It seems, hence, that I have read the rules better than you, or else have more reason to keep my account than you.
Perhaps you hadn't noticed, but it's definitely unwise to insult a person who has the power to block you permanently from editing the site you're using. Just saying.
So a good day to you, Mr. Black.
I am (obviously)
The user who does not deserve an account.
You can reach me (as you know) here.
Well, I'd love it if we could just forget about it and live on, but your last remark has ignited in me a large desire to point out that "TOFTY, YOU IDIOT", "you fool", "incompetent fool", and "stupid idiot" are generally considered insults. All the same, apart from that we draw fair conclusions. Anywho, sorry if it seemed like I was accusing you, just pointing some things out.
As to your Periculum/Red Sparks merge. I know you think they're the same, but quite a few people disagree. So hopefully you don't mind if I revert the merge and we discuss it on the appropriate talk pages. --Remember (Least We Forget) 22:30, November 8, 2012 (UTC)
I have no idea how my was brought into this, but let me say this - as has been said, personal attacks are not allowed in this wiki. Please do not behave in such a way in the future, or I may have no choice but to issue a block. ProfessorTofty (talk) 22:44, November 8, 2012 (UTC)
Merging
I realized Hunnie Bunn has already told you about the current merge (though I actually agree with merging the two, as I'll bring up in depth if this gets discussed somewhere), but for the future, please, please, do not attempt to merge pages unless you fully understand what you are doing. Yes, in concept, you had the right idea but A) in this case, since Periculum is the older page, it's generally considered better for an admin to handle the merge (by first deleting the younger page, then moving the older page to the correct, merged title) as this preserves the older page's history and B) while the correct procedure is generally to redirect one page into another when merging them, how you tried to do it is, no offense, not remotely correct. A redirect is formed merely by replacing the page's content with #REDIRECT [[Name of whatever article]], which can be auto created by clicking that button with the pound sign and the R at the top of the edit window. Your method has left the page Red Sparks at the title "Redirection page", which now has to be had to be, post getting edit conflicted, sorted out by an admin.
Anyway, I don't mean to sound hostile, but, again, please be sure you know what you're doing next time. Ask an active editor, like an admin, if need be. Professor Tofy and Seth Cooper are probably the most active among them. -- 1337star (Drop me a line!) 22:49, November 8, 2012 (UTC)
Re: Comment on Red Sparks Talk Page
The comment was not only obscene, it was also unconstructive. While as a general rule, talk page comments are preserved as an archive, the right is reserved to remove them completely if they serve no purpose other than to create a disruption. ProfessorTofty (talk) 15:13, January 5, 2013 (UTC)
Order of Merlin on ProfessorTofty's user talk page
Hi, MrSiriusBlack! I saw your post on ProfessorTofty's user talk page and wanted to tell you that everyone is allowed to present another user with an award. I think you have missed the Order of Merlin 1st class on his user page. Yes, there is none, but look here, he has already got this award. I thought I should tell you.  Harry granger   Talk   contribs 21:04, January 7, 2013 (UTC)
Yeah, it's not unusual after a while for such awards to moved off of a talk page and onto a person's userpage instead. And regarding the comment that you mentioned, yes, comments such as "YES, IT IS THIS, DO THE STUPID MERGE" are both pointless and unconstructive. Comments are not to be presented as demands-- it needs to add something constructive as to the reason why the merge should place. And under our rules, anonymous users aren't allowed a vote in such matters anyway. ProfessorTofty (talk) 22:06, January 7, 2013 (UTC)
Your conduct
I am not sure what your personal interest in it is, but since you have started editing on the wiki, your activities have consisted almost entirely of trying to steamroll a merge regarding Periculum / Red Sparks. You have also exhibited rude and harassing behaviour, while trying to accuse others of the same. You need to stop these activities immediately and start focusing on editing some other pages. As you have been warned about this sort of behaviour before, this is your only further warning. Future conduct of such nature in the future will result in a block of at least one month. ProfessorTofty (talk) 16:55, January 9, 2013 (UTC)
It doesn't offend me, it's just that you seem unusually interested in it for someone who otherwise hasn't really done much else on the wiki. I would ask again that you focus on editing some other pages and try to build up a history of positive edits on the wiki. ProfessorTofty (talk) 17:11, January 9, 2013 (UTC)

Let's not start getting caught up in semantic quibbles about "positive" and "negative" edits. Just start making edits to improve actual articles, rather than simply commenting on the talk page for one or two particular articles, and you should be fine. ProfessorTofty (talk) 18:03, January 9, 2013 (UTC)
Merge
Yeah, I just got my router fixed and so have just got online. I will go ahead with it if an admin/bureaucrat hasn't already. --Hunnie Bunn (talk) 21:34, January 10, 2013 (UTC)
Sirius Black Template
Hi MrSirius Black! Does this template seem alright to you:
? Hopefully it's good enough. As for the Doctor Who Wiki, if you want an image for it I'm afraid you'll have to upload one to this wiki using the "Add a Picture" option under the "Contribute" button on the right-hand side of the page. Thanks! --Hunnie Bunn (Owl me!) 22:04, February 7, 2013 (UTC)