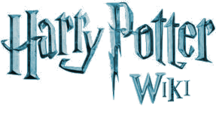 Wotcher!
Hello, Moodyrocks, and welcome to the Harry Potter Wiki (HPW). Thank you for your edit. I hope you enjoy it here and decide to stay.
Before editing, be sure to read the wiki's policies. Please sign your name on Talk and vote pages using four tildes (~~~~) to automatically produce your name and the current date. Be sure to verify your e-mail address in your preferences. Before attempting any major article rewrites please read the layout guide. If you have any questions, check out the policy and help pages (see here for editing help), add a question to the Community portal, view the forum or ask me on my talk page. Again, welcome!
-- Seth Cooper (Talk) 19:17, April 29, 2011
Low quality images
Please stop uploading low quality images to the wiki. As you may have noticed, they are constantly being deleted and removed from articles due to their low quality. Thank you for your cooperation. - Cavalier One

(Wizarding Wireless Network) 07:49, May 12, 2011 (UTC)
Moodyrocks, I'm sorry but your images are dreadful. Like Cavalier One said, please stop uploading them, they are not needed. Jayden Matthews 16:31, May 12, 2011 (UTC)

Stop! Jayden Matthews 20:56, May 12, 2011 (UTC)
If I may make an observation, it looks like you're making these images by using a camera to take a picture of the TV screen. There are far more effective ways to get a quality screenshot. Try this:
Play the DVD on your computer at the highest resolution.
Pause at the desired screenshot.
Look for a button on the keyboard called "Print Screen" (or "Prt Scr", or something similar), it should be in the upper right.
Press Shift + Print Screen, this will copy the image of everything currently being displayed on the computer screen.
Paste the image to a program like Paint or Photoshop, and if there is anything else from the screen image around the film's screenshot, crop it out.
Save, and upload.
Hope this helps, and don't forget that all image uploads must comply with the Image policy. - Nick O'Demus 07:52, May 14, 2011 (UTC)
Image uploads
Thank you for contributing image uploads to the Harry Potter Wiki. However, your recent upload was in breach of our image policy, and has since been corrected. In future, please be sure to fill out the information template that is provided on the upload page, in particular citing the source from which the image comes from, and adding categories. This is to help keep images organised and catalogued, and to provide clear sourcing for all uploads. Please be aware that images missing this information may be subject to deletion, and, in certain cases, uploading images after being asked to provide the correct information may lead to a block for the uploader. If you have any doubts or questions regarding this, please contact one of the administrators. Thank you for your cooperation.--Cavalier One

(Wizarding Wireless Network) 08:01, May 26, 2011 (UTC)
Please read and comply with the above message. Failure to properly source and license images may lead to administrative action. - Cavalier One(Wizarding Wireless Network) 07:59, May 27, 2011 (UTC)

This is your final warning. Comply with the image policy, or face a cooldown block. - Cavalier One(Wizarding Wireless Network) 09:03, May 31, 2011 (UTC)