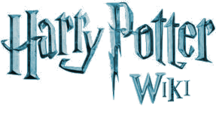 Wotcher!–
Hello, Miss Lestrange, and welcome to the Harry Potter Wiki (HPW). Thank you for your contributions. I hope you enjoy editing and decide to stay.
By the way, please be sure to sign your name on Talk and vote pages using four tildes (~~~~) to automatically produce your name and the current date. Be sure to verify your e-mail address in your preferences. Before attempting any major article rewrites please read the layout guide. If you have any questions, check out the policy and help pages (see here for editing help), add a question to the Community portal, view the forum or ask me on my talk page. Again, welcome!
—-Matoro183 (Talk - Jimmy Fincher talk) 23:52, 17 May 2008 (UTC)
Chatting
Hi, Miss Lestrange!
Anything in particular you'd like to discuss? :) The forum for casual chatting about the HP books is The Leaky Cauldron - but I see you've already found it and made some posts there. I mainly hang around the encyclopedia end of this site, but I do drop in to the forums from time to time, and I love talking about the HP books.
Please remember to sign your name at the end of posts you make with the following code: ~~~~ . This lets us know who said what and when they posted it, which makes discussions easier to follow.
If you'd like more information on editing the Wiki itself, the articles in this category would be a good place to start. But feel free to ask me if you ever have any questions about anything. :)
-Starstuff 09:24, 17 May 2008 (UTC)
sure thanx i love family tree kinds of parts especially the blacks as you can see i love bella —The preceding unsigned comment was added by Miss Lestrange (talk • contribs).
I agree that the amount of thought JKR put into creating the family trees is a highlight of the HP books. My favourite member of the Black family is probably Regulus, because he reminds me a bit of Snape, at least in the role he plays. As for Bella, I don't think they could have cast a better person to play her than Helena Bonham Carter, who completely brings the character to life just like I imagined her. -Starstuff 12:16, 18 May 2008 (UTC)
Re: Club
Thanks for the welcome!! Freakatone 22:57, 17 May 2008 (UTC) Bold text
hey
matoro
dont worry i only stay with the chats
i dont do articles
starstuff
i c wat u mean
freakatone
your welcome