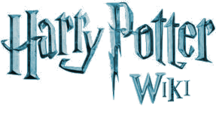 Wotcher!
Hello, Mirage 2, and welcome to the Harry Potter Wiki (HPW). Thank you for your edit. I hope you enjoy it here and decide to stay.
Before editing, be sure to read the wiki's policies. Please sign your name on Talk and vote pages using four tildes (~~~~) to automatically produce your name and the current date. Be sure to verify your e-mail address in your preferences. Before attempting any major article rewrites please read the layout guide. If you have any questions, check out the policy and help pages (see here for editing help), add a question to the Community portal, view the forum or ask me on my talk page. Again, welcome!
-- Seth Cooper (Talk) 16:29, August 12, 2010
Photos
Please do not add photos to the middle of text paragraphs. Also, photos do not go atop an article unless they are in the infobox. Please see:Harry Potter Wiki:Image policy, Harry Potter Wiki:Layout guide. --JKoch

(Owl Me!) 16:51, August 16, 2010 (UTC)
Image uploads
Thank you for contributing image uploads to the Harry Potter Wiki. However, your recent upload was in breach of our image policy, and has since been corrected. In future, please be sure to fill out the information template that is provided on the upload page, in particular citing the source from which the image comes from, and adding categories. This is to help keep images organised and catalogued, and to provide clear sourcing for all uploads. Please be aware that images missing this information may be subject to deletion, and, in certain cases, uploading images after being asked to provide the correct information may lead to a block for the uploader. If you have any doubts or questions regarding this, please contact one of the administrators. Thank you for your cooperation.--Cavalier One

(Wizarding Wireless Network) 07:22, August 17, 2010 (UTC)
Please read and comply with the above message. If you do not start sourcing the images correctly, then I will be forced to take administrative action. Thank you for your cooperation. - Cavalier One(Wizarding Wireless Network) 18:44, August 20, 2010 (UTC)
meets the standards.
I tell you from experience:)Pol 871 18:54, August 20, 2010 (UTC)
This is your last warning. Start complying with the image policy when uploading images, or face a cooldown block. Thank you for your cooperation. - Cavalier One(Wizarding Wireless Network) 08:15, August 25, 2010 (UTC)
your images come from...
Hi!
I recently look that you upload images from my fotolog page!
I'm http://www.fotolog.com/pol_871
Thanks for visit my flog:)!Pol 871 17:23, August 20, 2010 (UTC)
Blocked
You have already been blocked once for failing to comply with the image policy, yet you continue to do so. Begin sourcing the images you upload, or you will be banned for a longer period. It is not hard to do. - Cavalier One(Wizarding Wireless Network) 08:44, September 6, 2010 (UTC)
Why all can change the photo, but I can not? promise you that anyone can change the photo, but their own block. Stupid rules, more on this site I'll be there. - [[Your user page [.]|Mirage 2]]
Blocked, again
Image uploads, again
Thank you for contributing image uploads to the Harry Potter Wiki. However, your recent upload was in breach of our image policy, and has since been corrected. In future, please be sure to fill out the information template that is provided on the upload page, in particular citing the source from which the image comes from, and adding categories. This is to help keep images organised and catalogued, and to provide clear sourcing for all uploads. Please be aware that images missing this information may be subject to deletion, and, in certain cases, uploading images after being asked to provide the correct information may lead to a block for the uploader. If you have any doubts or questions regarding this, please contact one of the administrators. Thank you for your cooperation.--Cavalier One

(Wizarding Wireless Network) 18:04, January 10, 2011 (UTC)
You have been constantly warned to comply with the image policy of this wiki. Your next violation of the policy will be met with a longer block. I encourage you to read and comply with the above message. - Cavalier One(Wizarding Wireless Network) 11:54, February 28, 2011 (UTC)
Blocked, once more