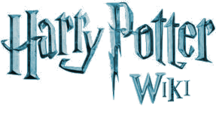 Wotcher!
Hello, Minxelfinforever, and welcome to the Harry Potter Wiki (HPW). Thank you for your edit to the User blog:Minxelfinforeve page. I hope you enjoy it here and decide to stay.
Before editing, be sure to read the wiki's policies. Please sign your name on Talk and vote pages using four tildes (~~~~) to automatically produce your name and the current date. Be sure to verify your e-mail address in your preferences. Before attempting any major article rewrites please read the layout guide. If you have any questions, check out the policy and help pages (see here for editing help), add a question to the Community portal, view the forum or ask me on my talk page. Again, welcome!
hey! um you can be tonks but you go to a certain website to make a character. i really don't know what to do but you can ask somone else. I'm sorry i can't help you! :( i wish i could though.
Speedysnitch 23:10, July 11, 2011 (UTC)
hey! i saw you message at Mr Rosendahl talk page. yes you do. talk to Luna* she made it. Speedysnitch 01:20, July 13, 2011 (UTC)
hi again, here is a link to *Luna's userpage, http://harrypotter.wikia.com/wiki/User:*Luna tell her all those questions what you want to know of hp roleplay wiki! She's the one who made that roleplay wiki.Speedysnitch 20:05, July 16, 2011 (UTC)
Canon Policy
Hey! I have created a Wizengamot discussion here regarding changing the policy/creating a sister wiki: http://harrypotter.wikia.com/wiki/Forum:Canon_Policy_Discussion. I hope you'll share your voice so we can have a long discussion with notable users and attempt to sway them! If you have any questions, qeuries, or concerns, please reply to this on my talk page.
Yours,
Ministry Notifications 00:15, October 30, 2011 (UTC)
Page to Screen
Hey, dude, but sorry, Page to Screen is canonical under this canon policy. I just want you to know that the writer didn't make it up for the book and say "the filmmakers had Lavender die." He includes several quotes from Jessie Cave regarding Lavender's death and Jessie Cave, as she had access to both the script, directors, filmmakers, etc. all of which are canonical, is canonical as well. Furthermore, I don't know if you have Page to Screen, but it was licensed by Warner, Bros., it's not a fan creation, which automatically makes it canonical anyways.
Ministry Notifications 13:54, October 30, 2011 (UTC)