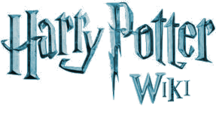 Wotcher!
Hello, Minicurls, and welcome to the Harry Potter Wiki (HPW). Thank you for your edit to the User:Minicurls page. I hope you enjoy it here and decide to stay.
Before editing, be sure to read the wiki's policies. Please sign your name on Talk and vote pages using four tildes (~~~~) to automatically produce your name and the current date. Be sure to verify your e-mail address in your preferences. Before attempting any major article rewrites please read the layout guide. If you have any questions, check out the policy and help pages (see here for editing help), add a question to the Community portal, view the forum or ask me on my talk page. Again, welcome!
-- ProfessorTofty (Talk) 23:36, February 7, 2013
Your edit to the Deathly Hallows page
Your change to the page Deathly Hallows was determined to be unhelpful and has been reverted or removed. Please use the sandbox for any tests you want to do. Take a look at the welcome page if you would like to learn more about contributing to our encyclopedia. Thanks.
We don't normally use full names with middle names in the main text of articles. ProfessorTofty (talk) 00:21, February 8, 2013 (UTC)
Your recent blog post
Thank you for your interest in blogging at the Harry Potter Wiki. However, the Harry Potter Wiki has a blog policy that restricts blog topics regarding either new Harry Potter material or discussing site policies / improving site content. Blogs that do not adhere to these topics may be deleted on sight without advance notice. Your blog may be more welcome at another Harry Potter fan website.
A copy of your blog is included below as a comment that be viewed if you open this message to edit.
Normally, a copy of your blog would follow as an edit comment which you could view if you opened to edit this message, but the only content was "Which one do you prefer? I prefer the book! Please comment on your preference!" ProfessorTofty (talk) 19:40, February 18, 2013 (UTC)
take a look at the policies professor tofty sent me this
Luna Owl 20:13, March 9, 2013 (UTC)
loveowl
Re: Editing help
Hi there! No problem on questions-- us admins are here to try to help out. Regarding the question, I'd say that like with a lot of things, to some degree it's a matter of practice. Fortunately, we do have a place where you can test things out, and it's called the sandbox. You can do anything there, even copy over an entire article if you want and play around with trying out various editing features. Then, when you think you're ready, go ahead and try making an edit to an article. You can use the preview feature to see if it's going to work, and if there's still a problem afterwards, you can always go into the history and undo. If you haven't read over the policies yet, though, they're definitely worth a look. A lot of the stuff is pretty basic, but we can be a bit strict when comes to things like writing an encyclopedic tone and making sure you are accurate when it comes to canon facts. One other thing-- if you do need some more help in terms of instructions, there is Help:Editing and it has some good guidelines there. ProfessorTofty (talk) 04:00, May 1, 2013 (UTC)
Sorry, but as much as I'd like to say yes, I really don't think so, regarding "Harry Potter in 99 Seconds." The thing is, we aren't really a fan wiki, so coverage of fan-works is generally limited to those that have received special media attention or are otherwise in some way especially notable. While this has received a fair number of views, so have a number of other Harry Potter fan-creations, so unless there's something else about it that would merit notice, I'm afraid it doesn't qualify for an article. ProfessorTofty (talk) 00:02, May 4, 2013 (UTC)
Ok. Thanks anyways though.minicurls the awesome (talk) 19:35, May 4, 2013 (UTC)
Re: Request for Admin status
Admin status is generally only granted to those who have a long history of strong positive edits, at least a year or more. If your interest is in combating vandalism, you can request the right of rollback through requests for permissions, though this is also usually only done with an established history. So if you are interested in this, I would recommend building up a history of editing and fighting vandalism first, and then you would likely be granted it. ProfessorTofty (talk) 00:17, May 16, 2013 (UTC)
Re: Spelling correction
Thanks for the heads-up. Fixed. ProfessorTofty (talk) 01:19, May 29, 2013 (UTC)
RE:Wrong link (on Seth Cooper's talk page)
I've read what you wrote and have already fixed the link. Well spotted!  Harry granger   Talk   contribs 17:07, March 19, 2014 (UTC)