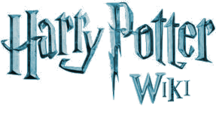 Wotcher!
Hello, Miki1234, and welcome to the Harry Potter Wiki (HPW). Thank you for your edit to the Salazar Slytherin's Locket page. I hope you enjoy it here and decide to stay.
Before editing, be sure to read the wiki's policies. Please sign your name on Talk and vote pages using four tildes (~~~~) to automatically produce your name and the current date. Be sure to verify your e-mail address in your preferences. Before attempting any major article rewrites please read the layout guide. If you have any questions, check out the policy and help pages (see here for editing help), add a question to the Community portal, view the forum or ask me on my talk page. Again, welcome!
That's Lord Voldemort, not Fernir Feyback.--Station7 16:55, November 21, 2009 (UTC)
Welcome
Hi, I would like to welcome you to the Harry potter Wiki. I would also like to let you in on some information. I have noticed that recently you have been adding new pictures to articles, and that is greatly appreciated. Although adding pictures is welcome, i would like to inform that, alot of the pictures you changed, were not voted on. The Harry Potter picture for example, It was voted on the the previous picture would be the picture, and shouldnt be changed, So I have reverted that. There are also others I have reverted on your pictures, Do not take this as just 'removing all you pictures' as I removed them for reasons. I would just suggest you read the talk page, and investigate the picture before you change it, especially on major article. Thank you, and Best Wishes. -- Ratneer Owl Me! 18:47, December 23, 2009 (UTC)
Please do not change the main infobox pictures in the Harry Potter and Tom Riddle articles. Votes were held to determine those images, and the pictures currently in use were the winners. These pictures should not be changed unless a new vote is held. - Nick O'Demus 07:50, December 24, 2009 (UTC)
Stop
Will you please stop messing around with charcaters infobox images. –K.A.J•T•C•E• 13:45, December 24, 2009 (UTC)
Yaxley image
Please stop changing the image on the Yaxley article. As we're not 100% sure this is Yaxley, that image should not be used for now. Also, remember that an image of the actor is not an image of the character. --  Seth Cooper  owl post! 13:50, December 24, 2009 (UTC)
Advice
Look, unless you start listening to what people have been telling you about images, you are going to get yourself banned from this site. Jayden Matthews 17:14, December 27, 2009 (UTC)
Why have you uploaded two identical images? Look unless you stop this stupid behaviour you are going to be banned. Jayden Matthews 17:45, December 27, 2009 (UTC)
He's right. -- GrouchMan (Send an owl then scram!!) 14:40, December 29, 2009 (UTC)
Warning
Miki1234, it is my duty to warn you that you are becoming a serious nuisance. The majority of the images you upload are either unrelated to Harry Potter (unsourced material), have very poor quality (and you insist to replace the higher quality images with these ones) or are just plain unneeded. I ask you to stop with this unconstructive behaviour and if you insist in doing so, you give me no other option than to block you for 2 weeks. Thank you. --  Seth Cooper  owl post! 18:53, December 27, 2009 (UTC)
This is your last warning.
The next time you vandalise a page, you will be blocked from editing the Harry Potter Wiki.
--  Seth Cooper  owl post! 14:22, December 28, 2009 (UTC)

Same Person?
Could you possibly be the user MikiMiki1314 on Youtube? Scarletmoon579 15:45, January 3, 2010 (UTC)Scarletmoon579

(Talk to me!)
We don't really know something from him, but that doesn't mean that it's the same person. Maybe it's the same person.--Station7 15:53, January 3, 2010 (UTC)
Warning
Can I ask you a question? Are you deliberately trying to mess this site up, or, are you just a complete moron who can't follow simple instructions? You've been told ten times now to stop replacing the infobox images without consensus, yet you continue to do so. I'm going to see to it personally that you are kicked off this site, for good! Jayce

•Avada Kedavra•Crucio•Imperio• 19:25, March 19, 2010 (UTC)
Well said Jayce!!! -- GrouchMan (Send an owl then scram!!) 18:11, April 9, 2010 (UTC)
Diadem
HEY! please stop adding that picture to the diadem page. There is no proof, it is the diadem! --Thorning 12:48, March 20, 2010 (UTC)
Infobox pictures warning
As has been mentioned several times before, some infobox images, such as those on the Harry Potter and Tom Riddle pages, were selected by popular vote and represent a consensus among this wiki's community. Changing them without calling for a new vote is considered vandalism, and there are notices on the pages specifically reminding users not to do so. Continuing to make edits of this nature will result in increased or even permanent blockage. - Nick O'Demus 17:20, June 29, 2010 (UTC)