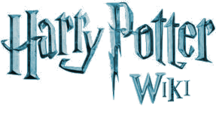 Wotcher!
Hello, Midnight Blaze V, and welcome to the Harry Potter Wiki (HPW). Thank you for your contributions. I hope you enjoy it here and decide to stay.
Before editing, be sure to read the wiki's policies. Please sign your name on Talk and vote pages using four tildes (~~~~) to automatically produce your name and the current date. Be sure to verify your e-mail address in your preferences. Before attempting any major article rewrites please read the layout guide. If you have any questions, check out the policy and help pages (see here for editing help), add a question to the Community portal, view the forum or ask me on my talk page. Again, welcome!
Thank you! Someone finally agrees with me about Lavender not being dead
Unless J. K. Rowling herself confirms otherwise, Lavender's fate remains unknown - But I think she survived, I mean honestly! They have magic for god's sakes, magical methods of healing!
Hey.
Please stop removing the info on Lavender Brown's death from her page. It has been decided on that article's talk page that Jessie Cave mentioning Lavender died in Harry Potter Page to Screen: The Complete Filmmaking Journey can be considered canon, as her fate is never mentioned in the books or by J.K. Rowling. -- 1337star (talk) 01:36, October 29, 2011 (UTC)
What for? Xalta, the Mystical Lycan 02:27, October 29, 2011 (UTC)
Well, for one, we do have a policy about the amount of userspace edits one should have. The recommended number is 15% of your total edits, you're currently sitting at over double that (31.25%, to be exact). Also, it's just more convenient for you; why constantly hit that edit button when you can stay on the same page until the page is how you want it? -- 1337star (talk) 02:43, October 29, 2011 (UTC)
As in 15% a day? Xalta, the Mystical Lycan 02:45, October 29, 2011 (UTC)
As in 15% total. (You can check your numbers, or anyone else's for that matter, at Special:Editcount, by the way). I think the policy page I linked to should answer any other questions on this issue you may have. And sorry if I'm seeming hard about this, just noticed you editing your userpage almost always near the top of the recent changes the past hour or so, and I have a teensy bit of a mini-modding obsession. -- 1337star (talk) 02:51, October 29, 2011 (UTC)
I don't know what mini-modding is, and I started working on my userpage just for a little fun. My apologies for overstepping my bounds Xalta, the Mystical Lycan 02:55, October 29, 2011 (UTC)