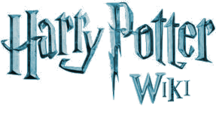 Wotcher!
Hello, Maxroxy, and welcome to the Harry Potter Wiki (HPW). Thank you for your edit to the Bartemius Crouch Sr. page. I hope you enjoy it here and decide to stay.
Before editing, be sure to read the wiki's policies. Please sign your name on Talk and vote pages using four tildes (~~~~) to automatically produce your name and the current date. Be sure to verify your e-mail address in your preferences. Before attempting any major article rewrites please read the layout guide. If you have any questions, check out the policy and help pages (see here for editing help), add a question to the Community portal, view the forum or ask me on my talk page. Again, welcome!
-- Cubs Fan2007 (Talk) 22:17, October 11, 2011
how do you post stuff on here
how do you post stuff on the hary potter wiki? i need to know how to do that so someone please tell me by 8;00 tonight thank you and have a wonderful night
A great start would be to read the policy and layout articles linked in the welcome above and to check out Help, linked to in the menu that drops down when you scroll over your username in the upper right. -Shorty1982 23:08, October 12, 2011 (UTC)
i need friends
i need some people to be my friends i need 5 girls and 5 boys to talk to me on here ask me stuff i will responed and you ccan ask me for help i will do those things for you so do it by 7;30 pm tonight so do it responed by 7;55 to 8;00 or i will not allowed you to be my friend so good bye and have a great day ok we have 4 more minuts to post so go on post now or i will not be pleased
why?????????
no one responed to me but i will give you 12 to 24 hours so i will give you 12 hours but i mean i will be happy by the time you are all reasdy and just about going to leave for school
I'll be your friend.I'm a boy.Visit my two wikis [[1]] and [[2]].Go to my talk page for anything else. Hpsuperfan(Owl Me) 00:23, October 25, 2011 (UTC)
1. Go to Harry Potter Wiki:Userboxes. 2. I won't say my grade or age. Hpsuperfan(Owl Me) 22:57, October 25, 2011 (UTC)
Friendly reminder
Your change to the page Category:Spells was determined to be unhelpful and has been reverted or removed. Please use the sandbox for any tests you want to do. Take a look at the welcome page if you would like to learn more about contributing to our encyclopedia. Thanks.
Also, I'd like to remind you as well that your userpage is not your primary contribution to this wiki. Asking people to leave a certain number of comments on it, while not strictly forbidden, goes against the spirit of what this wiki tries to accomplish. Cheers! -- 1337star (talk) 00:19, October 25, 2011 (UTC)
Your edits
Warning
: Please stop. If you continue to vandalise pages, you will be blocked from editing the
Harry Potter Wiki
.
Shorty1982
10:53, October 25, 2011 (UTC)
yes i will
yes shorty sorry i forgit the nubers but i will ok so be my friend
Blocked
You have been blocked for 1 month for Move Page Vandalism that resulted in personal attacks. - Cavalier One

(Wizarding Wireless Network) 11:13, October 25, 2011 (UTC)
how do you put stuff
how do you put stuff on your user page? like this user was sadden by the death of albus dumblordor? so like those how do you do those

You can find userboxes on the site: Harry Potter Wiki:Userboxes. You only copy the code and put it on your user page. If there are any more questions, feel free to ask.  Harry granger   Talk   contribs 19:51, November 26, 2011 (UTC)
it did not work
i tryed and i did not see this user was sadden by the death of snape i did not see it and what do you mean by codes? please responed by 8;00 tonight
I found it. It is that here: User snapedeath
Put it in these brackets {{ }}, then you get this:
. When you have more questions, it is better to put them on my talk page. Then I recognize them earlier.  Harry granger   Talk   contribs 21:57, November 26, 2011 (UTC)
Saw your request for help. Go here, find the userbox you want, copy the code, and paste it to your userpage. To put the Snape userbox copy and paste {{User snapedeath}} to your page. -Shorty1982 12:02, November 27, 2011 (UTC)
Sorry, I saw your owl just now. But I see it now works with the help from Shorty1982. Much fun furthermore.  Harry granger   Talk   contribs 08:19, November 28, 2011 (UTC)
Re:help me bff
Hi, Maxroxy! I saw your owl today, so I could not answer earlier. Your sentence: "well respond by 8:30 tonight or something bad will happen to you well bye" I don't like, but I can help you. The userbox that you search is on this site: Harry Potter Wiki:Userboxes. It is this box: {{User Lego HP 2}}. When you write this with the brackets it creates the box on your site. I have no youtube account. In Germany we have no thanksgiving and that's where I live. Owl means that you got a message from another user. You can click on "owl" or on "show most recent". The last leads directly to the last message. I hope that helps. And please, don't forget to sign your posts with 4 ~. That makes it easier to know who has written and to answer this user.  Harry granger   Talk   contribs 08:31, December 8, 2011 (UTC)
Re:help me bff
Sorry, but I have nothing understood from that you wrote to me. One thing seems as if you want to be an admin. If this is the case, I can't do this because I don't have the rights to do that. Perhaps then you should write to another admin for help, see: User:Seth Cooper or User:Cavalier One. The other you wrote to me: ??? By the way, don't forget to sign your posts with 4 (~).
 Harry granger   Talk   contribs 19:58, January 15, 2012 (UTC)
Admin
Administrators must have made sizeable contributions to the wiki, be model users, demonstrate that they are knowledgeable in all wiki policies and uphold all rules. You have around thirty edits on this wiki which is nowhere near enough for consideration. Edits made by you to the mainspace have been reverted for being nonsense edits or breaking code, and there is at least one instance of move vandalism. So no, you will not be granted admin rights. - Cavalier One

(Wizarding Wireless Network) 10:53, January 20, 2012 (UTC)