Talk:Matoro183/archive9
10,969pages on
this wiki
This is an archive of my talk page. Please visit my current talk page to leave any new messages. Thanks!
---
wiki header (a darker version)
Edit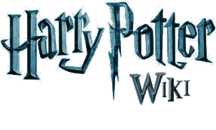 I tried to update the (harry potter wiki header) with this one , but its protected , so here it is :P
"the current one very bright , so is the background
so it would be better to use a darker version
)
Protection request - Cho Chang
Edit
Could you please make Cho Chang a protected article? People keep changing her years to match Harry's. - Nick O'Demus 00:43, 4 August 2009 (UTC)
Nevermind, Seth Cooper did it. - Nick O'Demus 00:55, 4 August 2009 (UTC)
Incorrectly identified Death Eaters
Edit
Hey Matoro183, sorry to bother you. Could I please draw your attention to my comment on Antonin Dolohov's talk-page. I wasn't really sure what to do for the best, as some of the images are incorrectly named as well, I wasn't sure if they should be deleted and re-uploaded under a correct name or what. I was wondering if you knew the best course of action? Jayden Matthews 11:51, 5 August 2009 (UTC)
I realise that, but they have been incorrectly identified. Richard Cubsion was cast as Dolohov, and the man you claim to be Dolohov was played by Richard Trinder. Same with Rabastan Lestrange, the man you claim plays him the film is not Richard Trinder but Tav MacDougall who played travers. And the man you claim is Tav MacDougall is actually Richard Cubison. So as you see, there has been a huge mix up. Jayden Matthews 12:04, 5 August 2009 (UTC)
Need some help from a very good editor!
Edit
Hi! My name is Adam and I am not a member and i come from sweden and is 13 years old so exuse my english! I have done a page witch need a great deal of editing and a thought a could ask you to take a look at it. If you got time and is on mood. Thanks anyway
never mind. ;)
Adam--78.69.4.223 15:34, 5 August 2009 (UTC)
Thanks, didn't know that I will vote for mine now! --Bongo2009

Talk 15:01, 6 August 2009 (UTC)
92.9.130.81's at it again. - Nick O'Demus 13:27, 8 August 2009 (UTC)
RE: Death Eaters
Edit
I talked to Seth Cooper about it and he suggested I start up a new discussion, so I have done so. Thank you for your time and advice:D Jayden Matthews 13:42, 8 August 2009 (UTC)
Edit Count
Edit
Where do you find out how many thing's you have edited?. --Bongo2009

Talk 20:36, 8 August 2009 (UTC)
Do you need any help with any articles, i am trying to help out for a prefect badge. --Bongo2009

Talk 15:08, 10 August 2009 (UTC)
Hope i don´t bother you but could you help me with my user page? User:Kraftword Get rid of these blue boxes around my words about " Hi! my name is..." thing a have tried in a hour but i dont know how to get them away! :)
Hi Matoro, really sorry to bother you. Something...odd has happend to Tom Riddle's article. I tried to change the lead quote to something more descriptive, and the monaco side bar has ended up in the middle of the page. Do you what's causing this, and how can it be fixed? Jayden Matthews 15:50, 13 August 2009 (UTC)
Thanks for the warm welcome! Anabellaswan 13:18, 15 August 2009 (UTC)
Help... again
Edit
Could you help me direct my former user name 78.69.4.223 to my current user name User:Kraftword
can i ask you WHY did you delete my Хари Потер и Мешанокрвниот Принц text? It was macedoninan translation of the english text. isn't the point wikia to be extended? please replay, timmy
Im new here and i don't how to layout my name like everyone else please help me -Gryffindor'sgiant
Birthday
Edit
Jayden Matthews
Edit
Unfortunately, Jayden Matthews has recently suffered a loss in his family. We've made a Condolences Card for him, and we'd like to get as many people to sign it as we can. Thank you. - Nick O'Demus 19:42, 31 August 2009 (UTC)
RE:Vaysey
Edit
Same computer, two diffrent people. –K.A.J•T•C•E• 09:54, September 4, 2009 (UTC)
House Points game Ravenclaw prefect
Edit
As you probably know, the next round of the House Points Game starts soon, and we have an issue we feel we need to resolve. Notices were sent to all of the Prefects from the last round, asking them to confirm if they intended to remain as Prefects for the new term, and unfortunately, we still haven't heard from Oread. At this point, it looks like we'll need somebody else to take over as the second Ravenclaw prefect (Seth Cooper has aleady confirmed his return). Starstuff and I feel that you and You-Know-Who are the most qualified of your team members for this position, and we'd like both of you to consider this and discuss it with each other. If you have any questions, please feel free to ask. Thank you. - Nick O'Demus 16:29, September 12, 2009 (UTC)
Featured Articles
Edit
Was Fenrir Greyback promoted to Featured Article or not? It wasn't archived like the others that were moved to Former Nominations, and it only had 2 votes. - Nick O'Demus 09:50, October 4, 2009 (UTC)
Johnpaul Castrianni
Edit
An unregistered user has edited page Johnpaul Castrianni to say that he was cut from the films. The previous version said that he had appeared in the film. S/he also added the comment watch the film, for goodness sake! he wasn't in it! As I haven't watched the movie, I really don't know if Castrianni was in the film or not, so I'm not sure if it counts as vandalism. I though you might've watched the movie, and so decided to ask you to check it out, just in case. Thanks. QuidditchLover

(My talk)(contribs) 05:11, October 7, 2009 (UTC)
Editing your page
Edit
Hey Matoro. Just thought I'd let you know I edited your talk page archive to replace an image that was about to be deleted. Hope you don't mind :). Cheers, Grunny (Talk) 14:00, October 19, 2009 (UTC)
Is he not annoying people with the same question? Seth Cooper, GrouchMan and a few minutes ago another one.--Station7 21:46, November 14, 2009 (UTC)
Red links
Edit
Recently, I've been working on cleaning out the Wanted Pages, and I'm almost done. There are a few left in some Users' talk pages and archives, including yours, and I'd like your permission to go in and fix them. If it's simply a misdirected link, I'll fix it, and if it's a deleted article/file/template, I'll either remove the brackets or put "nowiki" around it so it isn't active. If you'd like, when I'm finished I can leave you a full account of any changes I made. Thanks. - Nick O'Demus 17:27, December 3, 2009 (UTC)
Happy Holidays
Edit
What up Matoro? I haven't talked to you for a while now!! How's it goin? -- GrouchMan (Send an owl then scram!!) 23:11, January 15, 2010 (UTC)
Harry Potter Wiki Twitter account
Edit
Hello Matoro, i just want to inform you that recently i created a Twitter account dedicated to Harry Potter Wiki; The username is @HPWiki. What do you think about it? And also, please let me know if you also have a twitter account. --ÈnŔîčö DC

(Send me an Owl!) 07:04, January 18, 2010 (UTC)