Welcome to my talk
Leave me messages at the end of my talk page, using the link Leave message that there's at the beginning and end of the article. If you'd begin a section formerly , few days ago, you can write in that section.
Sign your comment before sending it using the button . We know that you should do it.
Moderate your language.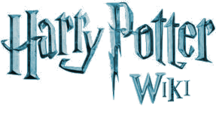 Wotcher!
Hello, Matias gryffindor, and welcome to the Harry Potter Wiki (HPW). Thank you for your edit to the Shell Cottage page. I hope you enjoy it here and decide to stay.
Before editing, be sure to read the wiki's policies. Please sign your name on Talk and vote pages using four tildes (~~~~) to automatically produce your name and the current date. Be sure to verify your e-mail address in your preferences. Before attempting any major article rewrites please read the layout guide. If you have any questions, check out the policy and help pages (see here for editing help), add a question to the Community portal, view the forum or ask me on my talk page. Again, welcome!
-- Cavalier One (Talk) 16:59, 2 December 2011
RE: Templates

Done - Nick O'Demus 23:44, August 27, 2012 (UTC)
Disambiguation Deletion
I'm sorry to say, but it's my fault the "Armand (disambiguation)" page was deleted - I posted a comment on the talk page, and Seth acted upon that comment by deleting the page. My point was that "Armand" and "Armando" are different in the "O" in the latter. Also that a simple {{Youmay}} tag on each page would probably suffice for distinguishing them. --Hunniebunn (talk) 23:49, October 16, 2012 (UTC)
What Hunnie Bunn said. The disambiguation page was unnecessary because the articles' subjects did not have the same name. --  Seth Cooper  owl post! 16:18, October 17, 2012 (UTC)