Hiya there, <insert name here>, and welcome to my Ministry Notifications! To leave me a message, simply press "leave a message" and give me your two sickles. Be sure to create a new section header and leave your signature stamp. I'll get back to you on YOUR talk page within a few days. Feel free to send me an owl anytime,
Ministry Notifications
Wiki Welcome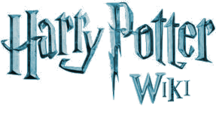 Wotcher!
Hello, LuciusMalfoy777, and welcome to the Harry Potter Wiki (HPW). Thank you for your edit to the Forum:Suggestions for the Site - Quite Major, Sorry page. I hope you enjoy it here and decide to stay.
Before editing, be sure to read the wiki's policies. Please sign your name on Talk and vote pages using four tildes (~~~~) to automatically produce your name and the current date. Be sure to verify your e-mail address in your preferences. Before attempting any major article rewrites please read the layout guide. If you have any questions, check out the policy and help pages (see here for editing help), add a question to the Community portal, view the forum or ask me on my talk page. Again, welcome!
-- Seth Cooper (Talk) 22:06, October 15, 2011
RE:Discussion
Got it. I've skimmed through the forum page, but I should really get some sleep around now. I'll try to leave my two cents in tomorrow. --  Seth Cooper  owl post! 00:37, October 30, 2011 (UTC)
Messages
Hello, I just would like to say, that I have noticed you've copied Seth Cooper's words and messaging to other people, like example, I'll try to leave my two cents in tomorrow., Seth said that. I'd really love for you to share your two cents. that was you said. That sentence you said is very similar to what Seth said, I would like you to say what you say, not what others say. I am no stalker, I just appeared to be on Shorty's talk page when you messaged it, I was on yours earlier, to owl you, I saw what Seth said, though I decided to change my mind and go to the discussion. Thanks,  Speedysnitch   Talk  01:34, October 30, 2011 (UTC)
Its completely okay. Just I like seeing people using their own words to phrase. That didn't offend me in any way, though, again, like I said, use your own phrasing. I am glad to join your discussion. Anyways, I hope I see you sometime.  Speedysnitch   Talk  01:44, October 30, 2011 (UTC)
Yeah, you can see on Starstuff's reply. This was a discussion years before.  Speedysnitch   Talk  01:53, October 30, 2011 (UTC)
So, you want to start a wiki, is that what you mean?  Speedysnitch   Talk  02:02, October 30, 2011 (UTC)
If I were you, you should stick to a wiki to a while, and get use to it. Then, make a wiki. When you make one, I can help you making to main page, but I won't help you on anything else, I'm sorry, my hands are full, I'm an admin on two wikis and a chat mod here.  Speedysnitch   Talk  02:11, October 30, 2011 (UTC)
Thanks! :)  Speedysnitch   Talk  02:15, October 30, 2011 (UTC)
ok. See you later, I guess.  Speedysnitch   Talk  02:18, October 30, 2011 (UTC)
Thanks! I'm happy we can make a difference!User:MinxelfinforeverI Love Boulderon|User talk:Minxelfinforever 06:47, October 30, 2011 (UTC)
Sure, just give me the link to your wikia.  Speedysnitch   Talk  21:04, October 31, 2011 (UTC)