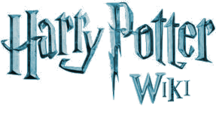 Wotcher!
Hello, Lord Voldemort killed the vampire James, and welcome to the Harry Potter Wiki (HPW). Thank you for your edit to the After 2017 page. I hope you enjoy it here and decide to stay.
Before editing, be sure to read the wiki's policies. Please sign your name on Talk and vote pages using four tildes (~~~~) to automatically produce your name and the current date. Be sure to verify your e-mail address in your preferences. Before attempting any major article rewrites please read the layout guide. If you have any questions, check out the policy and help pages (see here for editing help), add a question to the Community portal, view the forum or ask me on my talk page. Again, welcome!
-- Seth Cooper (Talk) 02:08, December 21, 2009
Hola
Hey, first things first my name is Jelby, and lets get it straight that I am certainly not a boy. I'm a girl, I know I have a weird name, but I can't change it, and to be quite honest, I perfer not to.
Let me just say that I think your username and fake "about me" are both incredibly awesome!
That is all.
Asta!
HPNerd 20:37, May 2, 2010 (UTC)
Wizard44
I talked to him about adding full names and being unnecessarily verbose. --JKoch

(Owl Me!) 01:12, May 27, 2010 (UTC)
Dude the picture you put of rose weasley is a body double, and so is the one of scorpius malfoy, you can tell from the red cards around their necks, it says so on snitchseeker.com, I dont know how to remove them but maybe you can
plz reply, thank you—The preceding unsigned comment was added by Mss44 (talk • contribs).
Please
Please do not leave me anymore messages!!!!!!!!!!!!!!—The preceding unsigned comment was added by AlexioGinny is so cool!! (talk • contribs).
Conjectural Event Titles
It occurred to me that we made up the names of all the events of the Second Wizarding War which could lead to issues with conjectural titles. I started a discussion to get this figured out. Forum:Conjectural Event Titles --JKoch

(Owl Me!) 19:26, May 31, 2010 (UTC)
Sorry,I was just tired that day.AlexioGinnyalex 12:11, June 1, 2010 (UTC)
New user name for Jayce Carver. The Snatcher 17:29, June 2, 2010 (UTC)
Rollback
Congratulations! The Wiki has deemed you to be a trusted user and has therefore seen fit to award you with Rollback rights. You should see a rollback link in the edit summaries and recent changes list that will allow you to revert vandalism quickly and easily. Congratulations again! - Cavalier One

(Wizarding Wireless Network) 08:55, June 7, 2010 (UTC)
IS the part about it being forged by Fawkes correct? I remember it being forged in fire, but I don't remember any reference to Fawkes. Didn't Fawkes leave the school the same night AD died. --JKoch

(Owl Me!) 03:11, June 9, 2010 (UTC)
Project
Hey, I've been working on trying to make some of the bio for Ron be more chronological. Could you review User:Hcoknhoj/Projects and look at the text for the Third Year above the line? Tell me what you think? --JKoch

(Owl Me!) 06:32, June 12, 2010 (UTC)
Infobox pics
On the talk pages for Talk:Harry Potter and Talk:Ronald Weasley there are now discussions for changing the infobox pictures. In light of the fact that no one seemed opposed to the change on Hermione Granger after we spent weeks fighting about the picture it replaced, I wanted to know if any prominent editor was going to weigh in on these votes. --JKoch

(Owl Me!) 19:37, June 22, 2010 (UTC)
Horcruxes
Think we should start polishing some of the articles about the individual horcruxes for FAs seeing DH coming out in the coming months? --JKoch

(Owl Me!) 20:31, June 24, 2010 (UTC)
I finished Salazar Slytherin's Locket, if you would care to read it. --JKoch(Owl Me!) 03:02, June 30, 2010 (UTC)
Island
I couldn't find the information in the extra stuff, hence the verify tag. --JKoch

(Owl Me!) 04:04, July 25, 2010 (UTC)
Dates
Please do. You can only move two or three every 5 minutes or so, it is a slow process. --JKoch

(Owl Me!) 02:09, August 6, 2010 (UTC)
Make sure you get around to moving the articles that get throttled. You've skipped a few (2 August for instance). --JKoch

(Owl Me!) 04:07, August 6, 2010 (UTC)
Until he finishes the bot, I'm going to keep moving the dates on major characters and events. --JKoch

(Owl Me!) 22:37, August 8, 2010 (UTC)
Order of Merlin
Order of Merlin (First Class)
The Order of Merlin is awarded to you by Nick O'Demus for having over three-thousand edits on the Harry Potter Wiki.
Pettigrew
Is there a source for him not dying. Btw, that was a terribly important symbolic moment in the story, taking it out would be a disservice. --JKoch

(Owl Me!) 19:38, August 22, 2010 (UTC)
RE:Featured article
Sounds good. Perhaps we should adress Grunny's objections to the "Pomona Sprout" article so that it becomes the featured article from 4 November to the 18th. --  Seth Cooper  owl post! 16:57, September 6, 2010 (UTC)
Delete
One's first delete is an awesome power trip, lol. --JKoch

(Owl Me!) 19:23, September 18, 2010 (UTC)
RE: FAN?
I've updated everything on the Main Page that I could, and cleaned up the nominations for QotW, DYK, and Selected Picture. I'll take a look at the FA nominations tomorrow. - Nick O'Demus 09:22, October 11, 2010 (UTC)
Happy Birthday
Hey there
I can't see how many edits you have made. So, how many made you?--Station7 21:29, October 23, 2010 (UTC)
Edit Revert; Minerva McGonagall's Succesor
Heya,

I made that addition because we know the McGonagall stepped-down at the end of the School year of 2016 - Schools cannot be 'Headteacherless' as far as I am aware... Will!Talk 16:25, November 6, 2010 (UTC)
RE: Vandal
They're not the only new user who's been spamming comments. Grunny had mentioned earlier that Wikia would be the ones to sort through the posts themselves, so we only had to deal with obvious vandalism, but given the sheer number they and the others have posted, I've asked Grunny if we need to step in here or just notify Wikia and let them deal with it. - Nick O'Demus 04:38, November 11, 2010 (UTC)
I've already notified Wikia about the spammers and sock puppets, and they've assured me that only one comment per user will be counted. They also said these users "would not be rewarded for their behavior", although they didn't elaborate if they were planning to take any specific action. For now, whatever they do on the contest page is Wikia's concern, so we won't be deleting comments unless Wikia asks us to, or if they're blatant vandalism/trolling. I will however be notifying these users about the contest rules and asking them to stop. If they continue, they'll get a short cool-down block. - Nick O'Demus 15:58, November 11, 2010 (UTC)
Hey there
Again, I still can't see your editcount. Are you special? ;) --Station7 17:50, November 17, 2010 (UTC)
No One has!
This site has everything I could ever need to know about Harry Potter and has over 7000 pages, but none of them is Xenophelius Lovegood. I'm just putting this up so someone will read it and say, "I'll make a page on Xenophelius Lovegood because I have that kind of time!" Which I don't. Thanks!
67.2.108.63 00:39, November 20, 2010 (UTC)
P.S. Hermione ROCKS! and so does Neville! And other awesome people!
RE:New characters/articles
Oh, I know! Unfortunately, it did not occur to me to take a pen to the movie theatre so I don't remember any of them... Unless anyone has bothered to write the names down, I guess we'll have to wait until the DVD comes out. --  Seth Cooper  owl post! 15:28, November 21, 2010 (UTC)
Edits
Still after a long time, I can't see how many edits you have. So how many have you now? You're the only user to do so.--Station7 16:37, November 28, 2010 (UTC)
Thanks
Thanks for dealing with that 1st template problem. Found the user who created it has only 1 edit so I sent a warning message. -Adv193 23:37, November 28, 2010 (UTC)
I'm disturbed....
Ok I'm disturbed because I looked at your profile and said "hi emo russian awesomeness" did you really say that or is that some kind of weird tech thing so it'll say whoever's looking at your profiles name?Emo Russian Awesomeness 19:03, March 6, 2011 (UTC)
Marauder's Map
I was wondering, how you got the marauders map name tag thing. I have seen other people have it and I was just curious. Thanks if you will tell me. THE ONE WHO MUST NOT BE NAMED