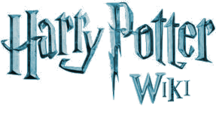 Wotcher!
Hello, Lord Valentinijan, and welcome to the Harry Potter Wiki (HPW). Thank you for your edit to the Talk:Alexia Walkin page. I hope you enjoy it here and decide to stay.
Before editing, be sure to read the wiki's policies. Please sign your name on Talk and vote pages using four tildes (~~~~) to automatically produce your name and the current date. Be sure to verify your e-mail address in your preferences. Before attempting any major article rewrites please read the layout guide. If you have any questions, check out the policy and help pages (see here for editing help), add a question to the Community portal, view the forum or ask me on my talk page. Again, welcome!
-- Seth Cooper (Talk) 09:24, 31 July 2009
Re:Skin colour
Oh, I'm sorry. I didn't realise I had removed the skin colour. You are perfectly right. --  Seth Cooper  owl post! 19:05, 23 August 2009 (UTC)
Yeah, I removed that one because it's implied. --  Seth Cooper  owl post! 11:27, 24 August 2009 (UTC)
Sure. She compared ALL those who were blasted out of the tree to scum (BLOOD TRAITORS!) and, on my oppinion, was more than happy to "prune the family tree" of those who betrayed the family, whether they were her brother, or her oldest son. --  Seth Cooper  owl post! 00:03, 25 August 2009 (UTC)
Yes, you can upload an image of yourself. Just be sure to put it under the "User images" category. You can use Lord Valensus's user page as a redirect page to your current user page. Just add #REDIRECT [[User:Lord Valentinijan]] to the page. --  Seth Cooper  owl post! 20:30, 26 August 2009 (UTC)
Re:Picture
File:Cygnus Black II.jpg is taken from the menu opening sequence on Disc 2 of the Order of the Phoenix DVD. ★ Starstuff (Owl me!) 03:45, 28 August 2009 (UTC)
House Points Game, 2nd term
Hello! Just to let you know, we're starting a new round of the Harry Potter Wiki House Points Game on September 15th, and we need some new members! By helping to improve the Wiki, you can earn points toward winning the House Cup. Just add your name under your favorite House on this page to join. We hope to see you soon! - Nick O'Demus 10:11, 31 August 2009 (UTC)
Your user accounts
I noticed you're still logging in and editting as Lord Valentinijan, yet you've redirected your user page to Lord Valensus. For the House Points Game, you'll need to specify which account you want to use as your primary and which is your alternate. Also, just an FYI, the talk pages for both accounts are still open, even though you've redirected the user page. Did you want some help merging and redirecting those as well? - Nick O'Demus 17:22, September 1, 2009 (UTC)
House of Black
Thanks for your compliments, however, i don't believe that the idea of Eduardus Limette Black being Cygnus I, Arcturus I and Mrs. Blishwick's father is impossible. Remember that we don't know when and for what he was disowned, meaning that he could have been disowned by one of his own children.
-- Marvel and DC editor (Talk) 18:04, 11 September 2009
45 points
I've awarded you 45 points on the House Points Game for your creation of Unidentified Black, Unidentified Black (I), Unidentified Black (II) and Unidentified Black's wife. Congrats! --  Seth Cooper  owl post! 00:42, November 16, 2009 (UTC)
Thanks!