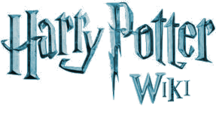 Wotcher!
Hello, Loonylovegood13, and welcome to the Harry Potter Wiki (HPW). Thank you for your edit to the Gwenog Jones page. I hope you enjoy it here and decide to stay.
Before editing, be sure to read the wiki's policies. Please sign your name on Talk and vote pages using four tildes (~~~~) to automatically produce your name and the current date. Be sure to verify your e-mail address in your preferences. Before attempting any major article rewrites please read the layout guide. If you have any questions, check out the policy and help pages (see here for editing help), add a question to the Community portal, view the forum or ask me on my talk page. Again, welcome!
-- Seth Cooper (Talk) 23:43, December 13, 2010
 :)
What are your favorite pages (besides Luna, of course ;)
RE: What the heck?
You blog was deleted in accordance with our blog policy, which defines strict limits to the use of blogs on the Harry Potter Wiki. Specifically: Blogs must be on-topic – This means they must discuss something related to the site, whether it be new material coming out that will impact our articles and what changes will need to be made, announcing changes to the site structure or content, organising a project for improving the site or an article, or discussing potential changes in policy. the blogs are monitored and any off-topic posts are deleted. - Cavalier One

(Wizarding Wireless Network) 15:01, August 15, 2011 (UTC)
Welcome back!!!!!!!
Welcome back!!! I've missed you much, much more!!!! I was just thinking about you the other day and I told myself: it could be any day now that Loony would be back and I expected to hear from you really soon, and there you go!!! How was it?! how was your trip?!!! I hope it was a great one and that you enjoyed every single minute of it!!!!! Lots of love, Marianne mione 16:01, August 16, 2011 (UTC)
Hello! My name is Sonali and i am new to this wiki. If you could reply tht would be appreciated. thanks! Hermione108 15:29, August 18, 2011 (UTC)
D so who are your favorite chracters? of course Lune is one of them! :) Athena Roxz 16:01, August 18, 2011 (UTC)
thanks! so..... what other books do you like?Hermione108 16:10, August 18, 2011 (UTC)
oh ii read the pretty little liars series and they were pretty good, but a little unnerving. :p but they were a good read. i havent heard of the othere series though. sorry, im just trying to meet new people on this wiki :D Hermione108 12:48, August 19, 2011 (UTC)