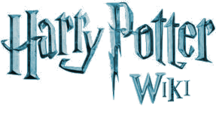 Wotcher!
Hello, Loonyg, and welcome to the Harry Potter Wiki (HPW). Thank you for your contributions. I hope you enjoy it here and decide to stay.
Before editing, be sure to read the wiki's policies. Please sign your name on Talk and vote pages using four tildes (~~~~) to automatically produce your name and the current date. Be sure to verify your e-mail address in your preferences. Before attempting any major article rewrites please read the layout guide. If you have any questions, check out the policy and help pages (see here for editing help), add a question to the Community portal, view the forum or ask me on my talk page. Again, welcome!
—-- Freakatone Talk 20:30, 26 July 2008 (UTC)
Epilogue
No, no problem...I explained this on Skrox29's user page so I'm just gonna copy that here: I think its pretty terrible because:
Its poorly written.
It could have been expanded a lot more. The material she offered seemed cheap in a lot of ways. It was kind of just like an after thought. It seemed to me that it was added kind of like "Oh shoot, I need to tell the audience that Harry and Ginny / Ron and Hermione do get together. But I don't feel like telling the story of how...so I'm just gonna say it." I mean I don't have a problem with the fact that we know they have that "destiny" (I mean there're writing Star Wars books that happen before what we know...just explaining how the Universe got to that point...but I don't like the way it was done with the Harry Potter epilogue.)
Everything seems too perfect in it. Why is everything perfect and cute? All the names are recycled and named after their parents, etc. It cheapens it to me. I feel like in the 10 years or whatever something bad would've occured. But it seems like they defeated Voldemort and poof, no more evil wizards. Give me a break.
Anyway, I hope that explains it a bit. I mean its not like I disown it. I just feel it had so much more potential. -- DarkJedi613 (Talk) 16:07, 26 August 2008 (UTC)