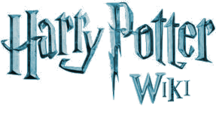 Wotcher!
Hello, Lilly Cullen, and welcome to the Harry Potter Wiki (HPW). Thank you for your edit to the User talk:*Luna page. I hope you enjoy it here and decide to stay.
Before editing, be sure to read the wiki's policies. Please sign your name on Talk and vote pages using four tildes (~~~~) to automatically produce your name and the current date. Be sure to verify your e-mail address in your preferences. Before attempting any major article rewrites please read the layout guide. If you have any questions, check out the policy and help pages (see here for editing help), add a question to the Community portal, view the forum or ask me on my talk page. Again, welcome!
RE
Oh, thank you! I don't actually know that cat, though, I just thought it looked pretty. Are you new here? Well, I'm happy to welcome you and encourage you to stay. Taryn Lighte

(Owl me!) 21:42, March 11, 2011 (UTC)
RE:Your Message
Hello. Thank you. It did take me a long time to make my profile. Three days! :D Team-Jacob Girl33px"I'm betting on Alice" 23:30, August 13, 2011 (UTC)
RE
Oh, thank you! That's a nice thing to say. I wrote it for a contest to win a trip to the Wizarding World of Harry Potter, you see. Unfortunatly, I didn't win, but I suppose there were hundreds of thousands who entered. You're signature is lovely! I think it matches your personality well, but that's just my opinion. I don't see you here often; perhaps we could be good friends! :) Do you have a favourite Harry Potter character?
Cheers!!
*Luna

I suspect Nargles are behind it. 15:37, August 18, 2011 (UTC)
Oh, no, I've never been. I wish to go someday! I've been to the Harry Potter Exhibition, though, and that was good fun. I literally got to be Sorted. :-D This Green Fairy user sounds lovely, perhaps I'll meet her/him one day; I like creating signatures too, but I'm more of a wallpaper artist. I tried digital art once, but it takes a while to create, you see. I like Tonks too! Though she's better in the books and fifth movie, in my opinion. Are you a member of the new website Pottermore?
Love from
*Luna

I suspect Nargles are behind it. 20:03, August 23, 2011 (UTC)
It was all worth it! The exhibition was AMAZING! I saw EVERYTHING. And I literally sat in the very same chair Emma Watson (Hermione) sat in on the set of the first film in Hagrid's Hut! :-D Yes, I did get in to Pottermore. I'm waiting for my welcome e-mail so I can finaly get into the site, and it's driving me CRAZY. XD
*Luna

I suspect Nargles are behind it. 22:50, August 31, 2011 (UTC)
I was currently in the US at the time anyway, but it was still a but of a long flight from place to place. I had a good book to listen to on my iPod, so that made it better! *Luna

I suspect Nargles are behind it. 21:43, September 7, 2011 (UTC)
Re
Oh, it was a lovely book called 'The Funny Thing Is...' by the American comedian Ellen Degeneres. :-) Yes! I love art! I do a few different kinds; mostly pencil drawings and digital art. No, I unfortunatly do not have my own website. :-) I hope to someday, though! *Luna

I suspect Nargles are behind it. 01:09, September 15, 2011 (UTC)