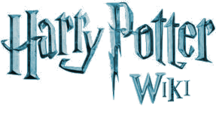 Wotcher!
Hello, Abiweasley01, and welcome to the Harry Potter Wiki (HPW). Thank you for your edit to the Ghost page. I hope you enjoy it here and decide to stay.
Before editing, be sure to read the wiki's policies. Please sign your name on Talk and vote pages using four tildes (~~~~) to automatically produce your name and the current date. Be sure to verify your e-mail address in your preferences. Before attempting any major article rewrites please read the layout guide. If you have any questions, check out the policy and help pages (see here for editing help), add a question to the Community portal, view the forum or ask me on my talk page. Again, welcome!
-- Seth Cooper (Talk) 18:12, October 23, 2011
Template:User edits and Template:User edits 3 Edit
Hi, Abiweasley01! I saw your changes to these templates. But with these changes you break the templates. They then forever show the 5 edits. When you place one of these templates onto your user page, it automatically creates the edits you made. Feel free to contact me, if there are any more questions. Harry granger 18:23, October 29, 2011 (UTC)
Hi, Abiweasley01! No problem, I also made mistakes, as I was new. When you have a question, you are invited to ask. Harry granger 18:36, November 1, 2011 (UTC)

Hi, Abiweasley01! I found the template here. http://harrypotter.wikia.com/wiki/Template:User_Hufflepuff_Player in the Category:Userboxes.
You also can write: User Hufflepuff Player, but you must type at the beginning and the ending these brackets {{ }}. Then you get this:
 Harry granger   Talk   contribs 19:59, November 11, 2011 (UTC)
Nice that it worked. But you should not type your name. It is better to use four tildes (~), then the system creates your signature and gives also a time stamp. Other users can click on it and get at once to your user page or talk page. That is easier.  Harry granger   Talk   contribs 21:02, November 11, 2011 (UTC)
Abi! Chat? I'm bored here. Lol. xD  Speedysnitch   Talk  contribs  20:25, November 11, 2011 (UTC)
yup, more rping my friend! :D  Speedysnitch   Talk  contribs  16:22, November 12, 2011 (UTC)
where did you go?  Speedysnitch   Talk  contribs  17:30, November 12, 2011 (UTC)
hey Abi! You on? Go on chat if you are! :D  Speedysnitch   Talk  contribs  15:38, November 13, 2011 (UTC)
abi i REALLY hope u can come on soon. things are happening between the starstruck lovrs in chat so yea come as soon as u canHgsanti 19:40, November 13, 2011 (UTC) hgsanti
Abiweasley01 owl me!! 12:38, April 8, 2012 (UTC)