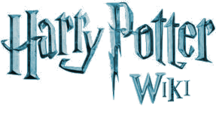 Wotcher!
Hello, KristiannaEl, and welcome to the Harry Potter Wiki (HPW). Thank you for your contributions. I hope you enjoy it here and decide to stay.
Before editing, be sure to read the wiki's policies. Please sign your name on Talk and vote pages using four tildes (~~~~) to automatically produce your name and the current date. Be sure to verify your e-mail address in your preferences. Before attempting any major article rewrites please read the layout guide. If you have any questions, check out the policy and help pages (see here for editing help), add a question to the Community portal, view the forum or ask me on my talk page. Again, welcome!
—-- Seth Cooper Owl Post 23:49, 20 February 2009 (UTC)
Hi!
Hi, and welcome to HPW. To check some templates you might want to see Category:Templates. For other codes, ask me (or any other user) and try them at your sandbox. What main codes would you like to learn? -- Seth Cooper Owl Post 23:49, 20 February 2009 (UTC)
hahaha... i still have no idea what im doing. lol i cant find anything of the sort around here.
i checked your personal page and it's pretty good. how do i do all of that stuff? thats what i'd like to learn =] thanks a bunch!!
--KristiannaEl 01:35, 21 February 2009 (UTC)
British spelling
Hi, there. Just a friendly reminder that British spelling takes precedence on this wiki. Oread (talk) 07:25, 16 March 2009 (UTC)
The program I use automatically corrects grammar and spelling when I hit a button, it's out of habit. Sorry.

Rodolphus and Bellatrix Lestrange
Sorry, i need to remove your statement under Bellatrix Lestrange article.
Quoted: The lack of children could also show that they were not sexually attracted to one another.
Because it was obviously from our own opinion or speculation and do not have basis from the books or even from movies, and another point of fact that they don't have any children is because they spent most of their lifetime as husband and wife inside the Azkaban prison. --ÈnŔîčö

(Send me an Owl) 14:01, 21 March 2009 (UTC)
I believe that I was correct in that statement though. Bellatrix left Hogwarts in 1969-70ish and had 11ish years to marry and have children with her husband. Bellatrix was also almost the age of 50 when she died and did not spend most of her life in Azkaban. J.K. herself had also said that Bellatrix was never really in love with her husband and was attracted only to Voldemort, and only married her husband because it was the right thing to do.
House Points Game
Hi, KristiannaEl. I've noticed that you consider yourself a Ravenclaw user and I was wondering if you would be interested in participating in the new House Points Game. Ravenclaw users would be "competing" against users from other houses, receiving points for good editing work. If you have any questions, feel free to ask, and if you are interested, you can add your name to the list of participants under Ravenclaw. Cheers. Oread (talk) 13:18, 19 April 2009 (UTC)
Happy Birthday