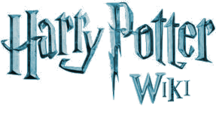 Wotcher!
Hello, Kicasso, and welcome to the Harry Potter Wiki (HPW). Thank you for your edit to the Dobby page. I hope you enjoy it here and decide to stay.
Before editing, be sure to read the wiki's policies. Please sign your name on Talk and vote pages using four tildes (~~~~) to automatically produce your name and the current date. Be sure to verify your e-mail address in your preferences. Before attempting any major article rewrites please read the layout guide. If you have any questions, check out the policy and help pages (see here for editing help), add a question to the Community portal, view the forum or ask me on my talk page. Again, welcome!
— -- DarkJedi613 (Talk) 04:38, May 15, 2009
Hi
Hi Kicasso! Could you join User:Madam Hooch/Muggle Studies to learn about editing and making your own signature! Just wondering... What is your favourite charater? My favourite is Luna Lovegood and Fred and George Weasley. Cheers and best wishes, Madam Hooch
(Which Broomstick)
Images
Please do not upload images that have already been uploaded to the wiki. Thanks. -- DarkJedi613 (Talk) 20:23, 18 May 2009 (UTC)
Forum posts
Please do not post irrelevant forum topics. We are not a general purpose HP forum. Forums should be restricted to topics that concern the wiki and its workings. Any future posts of this nature will be deleted, and any further attempts to post such forum topics may led to a ban. Thank you for your cooperation. - Cavalier One

(Wizarding Wireless Network) 13:58, 20 May 2009 (UTC)
Okay, I understand. I want to apologize for my irregular action. I'm new and I'm not really used to this site. I'm really sorry. I also have a question, when will my blockage expire? Thanks. --Kicasso
You have not been blocked, Cavalier One just gave you a warning. -- Hellabore(Deathly Hallows)
Oh. But whenever I edit an article, the blockage appear and it goes back to the main page. why is it like that? --Kicasso
I found out you have been blocked for uploading duplicate images after warning. It expires on 14:03, 20 June 2009. Cheers! -- Hellabore(Deathly Hallows)
Thanks. So it really expires on June? That's a long time. Does it mean that I can't edit until the blockage expires? -- Kicasso
When blocked you can only leave messages on your talk page. You cannot actively contribute to the wiki. Yes, it expires 1 month from when issues (which was yesterday, May 20th, 2009). -- DarkJedi613 (Talk) 13:43, 21 May 2009 (UTC)
So, I can't even edit my page? Can I have permission to edit it? --Kicasso
Help
Would you like help with editing on this wiki?
Some ways you can quickly make edits are:
If you wish to learn how to make your own sig and other cool stuff got to My Muggle Studdies Class
Cheers! -- Hellabore

(Deathly Hallows)
Please Remove
Hi Kicasso! Could you please remove the Featured Article image at the top of the page? That is reserved for articles voted for Featured Article. Thanks, cheers, and best wishes!--Timbira
(Luna Lovegood) 02:41, 22 May 2009 (UTC)
I removed it. -- DarkJedi613 (Talk) 04:43, 22 May 2009 (UTC)
Thank you, I would remove it myself, but my mom needed me elsewhere.--Timbira
(Luna Lovegood) 14:18, 22 May 2009 (UTC)
Re:Hello
Sure! I'll be glad too! --Artfrantic

(Talk) 09:14, 26 June 2009 (UTC)
What image do you prefer? And what color? --Artfrantic(

Talk

) 09:15, 26 June 2009 (UTC)

Here it is;
Kicasso
(My Talk)
--Artfrantic

(Talk) 09:25, 26 June 2009 (UTC)